Blinken should stop playing HKA against police
Share - WeChat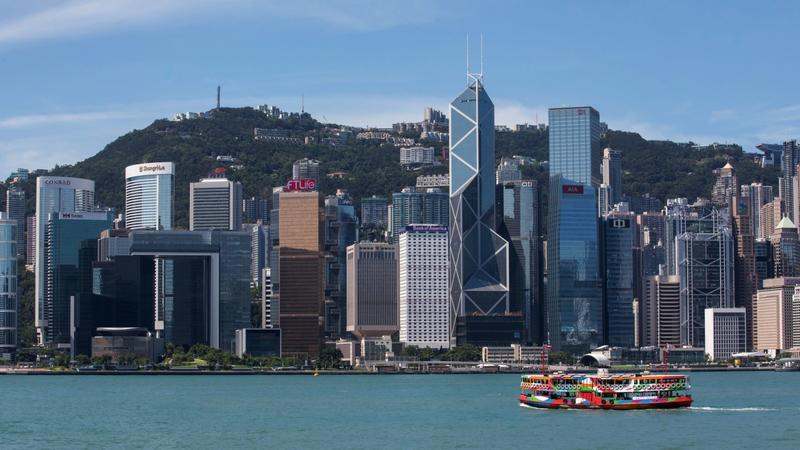 On Wednesday, the Hong Kong Special Administrative Region police arrested four leaders of the Hong Kong Alliance in Support of Patriotic Democratic Movements of China on suspicion of breaching the national security law in the city.
According to the police, the reason of their arrest lies in them not complying with the implementation rules for Article 43 of the national security law in Hong Kong. The HKA is suspected of being a "foreign agent", but its leaders refused to submit documents as the law requires.
As always, US Secretary of State Antony Blinken tweeted on the issue. He called the legal move of Hong Kong police "threats" while clamming that the arrested are "individuals with differing political viewpoints".
Had Blinken's team done some homework, they would not have committed such a grave mistake. Were the four HKA key members arrested for "differing political viewpoints"? Of course no. The HKA and its leaders have been expressing their "political viewpoints" for decades but never arrested for that; It is their illegal deeds that led to their arrests.
The Hong Kong police could not be clearer in their statement, namely that the HKA is suspected of being a foreign agent, which made it necessary to submit documents; Or they would face a fine and/or custody based on the national security law in Hong Kong. The organization took an antagonistic gesture by refusing to submit the materials, which led to their arrest on Wednesday.
It is with ample evidence that the Hong Kong police probed the HKA, which played a major role in provoking violence in the 2019 anti-extradition riots, and talked with Western political forces on "sanctioning" Hong Kong; There were also reports about them getting funds from Western political power, something intolerable in any country or region.
The only difference between the HKA case and US' own cases on national security is that it happened in Hong Kong on Chinese soil. That's why Blinken tweeted "in support of" them, while turning an obvious blind eye to the law in the US.
Blinken's team must have studied the national security law in Hong Kong because they had, in the past, commented on it; The only explanation lies in them trying to play the HKA leaders into fierce antagonism against the law enforcers in their own home city and motherland — a common trick of Western politicians.
Also a worn-out trick that won't fool anyone.
Most Viewed in 24 Hours
China Views