Romania, Bulgaria jab campaigns lag behind EU average
Share - WeChat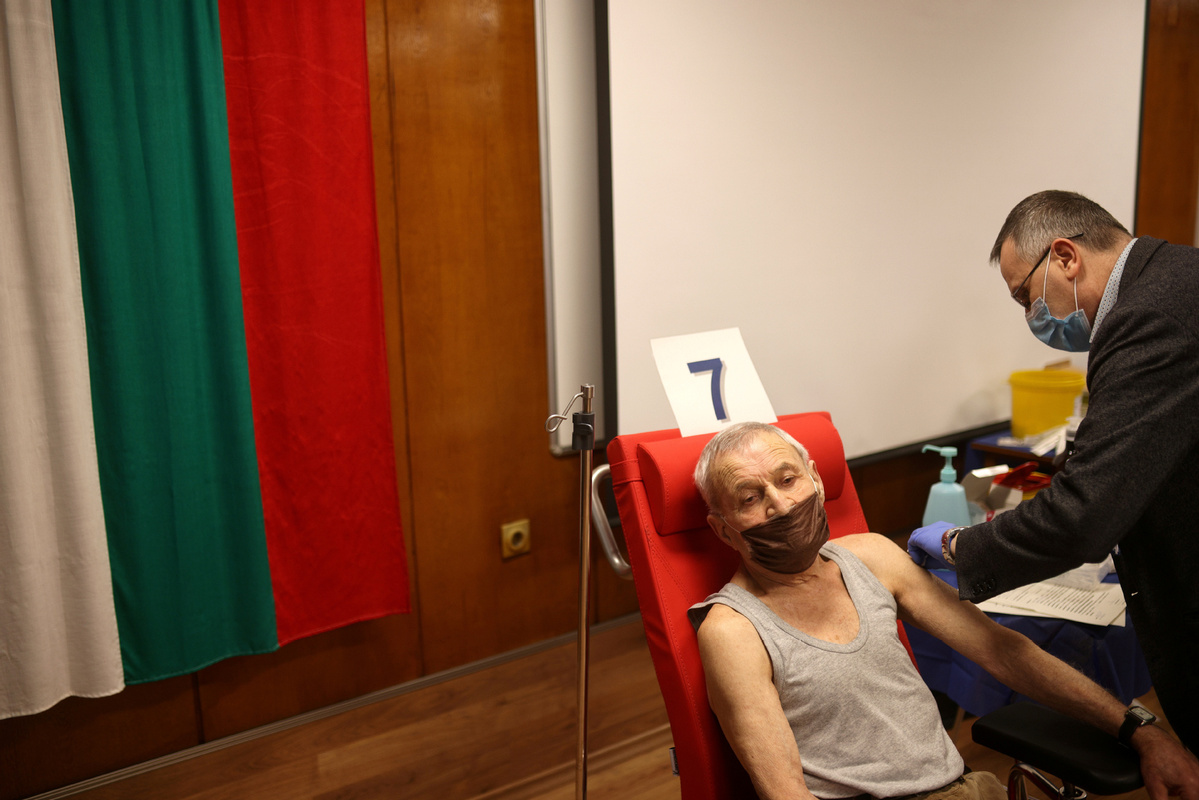 Vaccination rates in Bulgaria and Romania remain the lowest in the European Union due to vaccine skepticism and fraud, say officials.
The bloc's poorest nations are battling a fourth wave of the COVID-19 pandemic fuelled by the particularly contagious Delta variant.
The World Health Organization, or WHO, warned last week that 236,000 more people could die from COVID-19 in Europe by December as infections rise and vaccination rates stagnate across the continent.
Frustration over the issue of fraud in Romania is escalating with doctors illegally issuing vaccine certificates to unvaccinated people, reported the Financial Times on Tuesday.
Patients request the paperwork but decline the vaccine, said Gindrovel Dumitra, the president of the vaccination group at Romania's National Society of Family Medicine.
Romanian media outlets have reported of incidents where patients carried fake vaccination certificates for so-called "sink vaccinations", named because the vaccine ends up down a drain.
The Financial Times said that some doctors believe every vaccination site in the country has received patients trying to get paperwork without jabs.
Dumitra told the finance paper that doctors that participate in such deception endanger all of society.
"Vaccination (going into) the sink and issuing documents based on such a procedure is (illegal) but it is also about medical liability," Dumitra said.
"An unvaccinated person can get sick, (and) endanger not only his own health but also that of others."
The EU announced last week that it has fully vaccinated 70 percent of all adults across the 27-country bloc, and most EU countries have vaccinated at least half of their population, according to the European Centre for Disease Prevention and Control (ECDC).
Some countries have surpassed a summer 70 percent inoculation target set for member nations by the European Commission, while others have lagged behind.
In Romania, only a quarter of eligible citizens have received full vaccinations, which is the second-lowest in the EU behind Bulgaria's 17 percent according to the FT's vaccine tracker.
"A lot of people have postponed their vaccination until now," Ioana Mihaila, Romania's health minister, told the publication.
"We understand their concerns and it's their right to do research about all the vaccines and make an informed decision, but now it's the time to make this decision as the risk of getting infected will surge."
Europe has registered around 1.3 million COVID-19 deaths, according to the WHO. Hungary, Bosnia and Herzegovina, North Macedonia, Czech Republic and Bulgaria are among the countries with the highest COVID-19 mortality, it said.
The Politico news site noted in an earlier report that Bulgaria was "plagued by delivery delays, vaccine skepticism and poor management".
It said Bulgaria would not likely achieve 70 percent inoculation until February next year.
Bulgaria's chief state health inspector, Angel Kunchev, told the FT that fear of being vaccinated is being exacerbated by fake news on social media.
Kunchev said the government had been working hard to try to motivate everyone to get vaccinated.