Michele Wucker's latest book is now published in Chinese
Share - WeChat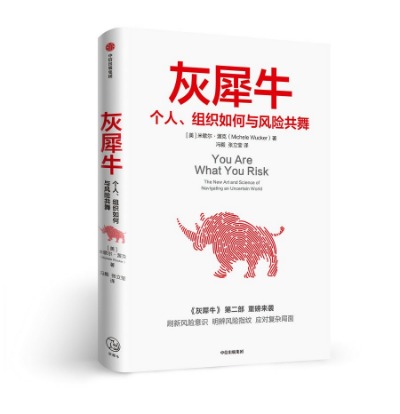 American author Michele Wucker's You Are What You Risk: The New Art and Science of Navigating an Uncertain World was published in Chinese recently, following the success of her last work, in which she introduced the concept of "gray rhino".
A gray rhino event refers to a highly probable, high-impact crisis that's too common to be noticed. It has been a hot word over the recent years since the eponymous book, featuring how to recognize and act on these obvious but ignored dangers, was translated into Chinese in 2017.
Before that, a phenomenal description to get similar heat in the financial sector was a "black swan" incident, meaning improbable, hard-to-predict events with great impact, first coined by statistician Nassim Nicholas Taleb.
Both concepts are powerful analyzing tools at this difficult time as the world is dealing with challenges brought by the COVID-19 pandemic, increasing extreme whether events, financial volatility and geopolitical conflicts.
However, in facing upgraded risks, Wucker's second book explains further about how to deal with gray rhino events from the perspective of individual readers and their impact on personal work, life and health, Song Nannan, editor of the book, said.
And reacting to China's resolution to reduce carbon emissions, Wucker said during an online summit on Thursday with Chinese guest speakers that when it comes to our climate's future, it's time to leave other tensions aside and come together at a true crossroads.
Most Popular