Open to the outside world at last
Share - WeChat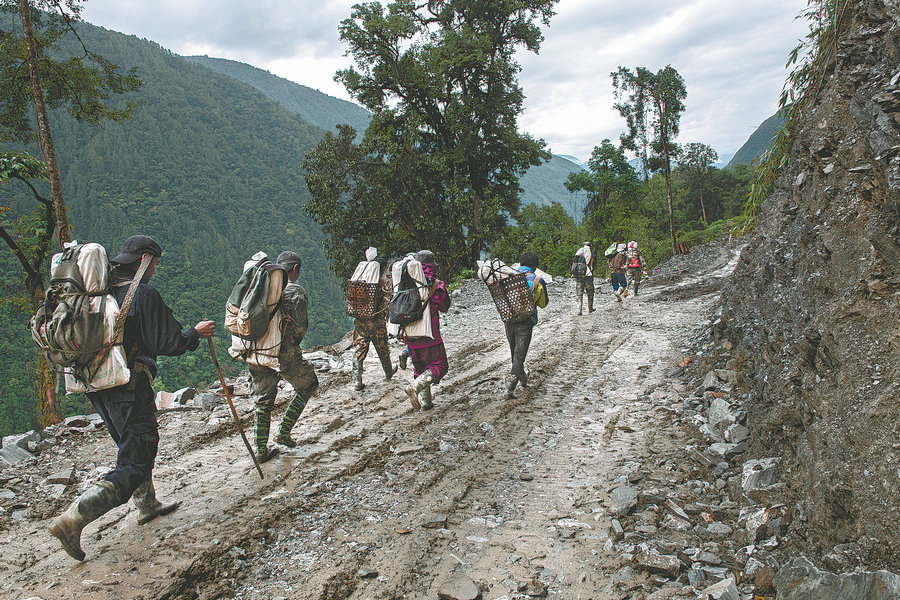 Workers on the Paimo Highway project connecting Pai township in Nyingchi, Xizang autonomous region, with the region's Metog county completed digging the highway's last tunnel on May 16.
Located in between the Liberation Bridge and Khanmi village on the highway, the Laohuzui Tunnel has a total length of 2,114 meters and a tunnel construction clearance of 9x5 meters.
With various environmental and geological influence factors, the impact on construction was particularly outstanding. The Paimo Highway is 67.22 kilometers long, starting from Pai township, and passing through the backside of the Duoxiongla Snow Mountain through an extra-long tunnel to Songlinkou. The Xionghe extension line passes through Khanmi and Laohuzui to Beibeng township in Metog county. The elevation from the highest point to the lowest point along the way is 2,892 meters. Natural disasters such as avalanches, landslides, heavy rainfall and mudslides occur frequently.