Women use personal stories to warn against financial scams
Share - WeChat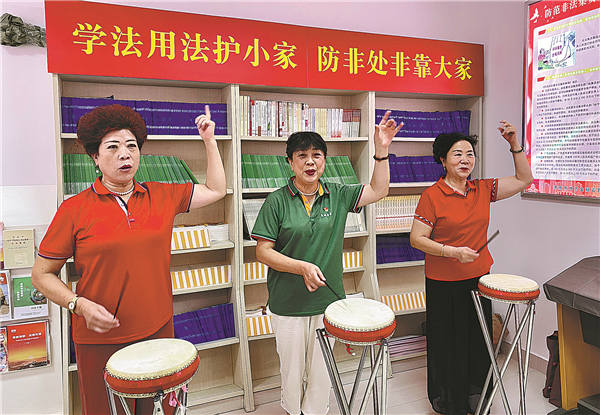 The experience of being defrauded by illegal fundraising in 2016 has sharpened 80-year-old Zhao Yinguang's skills in helping others to avoid similar financial and emotional losses. She has assembled a team of avengers, made up of sliver-haired peers.
After retiring, Zhao, a resident of Jinan, capital of Shandong province, registered a dance school for seniors with an asset management company that delivered several presentations to the group, pledging that investments would earn quarterly interest as high as 14 percent.
Attracted by the promise of high returns, Zhao and several other seniors invested. She personally put in 1.04 million yuan ($160,264). Months later, the company vanished, leaving an empty office and disconnected phones.
At first, Zhao was reluctant to tell her story to anybody, including her husband, son and daughter, out of shame and guilt for losing her money, including the compensation the family received for the demolition of their old house, she says.
She wandered the streets in despair and was nearly hit by a car, saved only by a nearby pedestrian who pulled her out of the way.
But then she realized that many seniors had probably been defrauded, and she wanted her experience to serve as a warning. Zhao has no idea how many times she has shared her story, which is now well-known in the city.
Supported by the Jinan bureau of financial supervision and administration, Zhao, together with several women who had also been swindled, founded a team in May 2017 to raise awareness-especially among the elderly-about illegal fundraising and financial scams. Her effort dovetailed with local government's efforts to fight such scams and protect people's interests.
More than 7,500 cases of illegal fundraising were handled in China last year, according to a conference presented by several ministries on April 22.
A regulation to prevent and handle illegal fundraising took effect on May 1 amid the country's efforts to promote healthy economic development and maintain social stability. The regulation helps to defuse risks and protect ordinary people.
Most Popular