Analysts expect policy support for economy, credit
Share - WeChat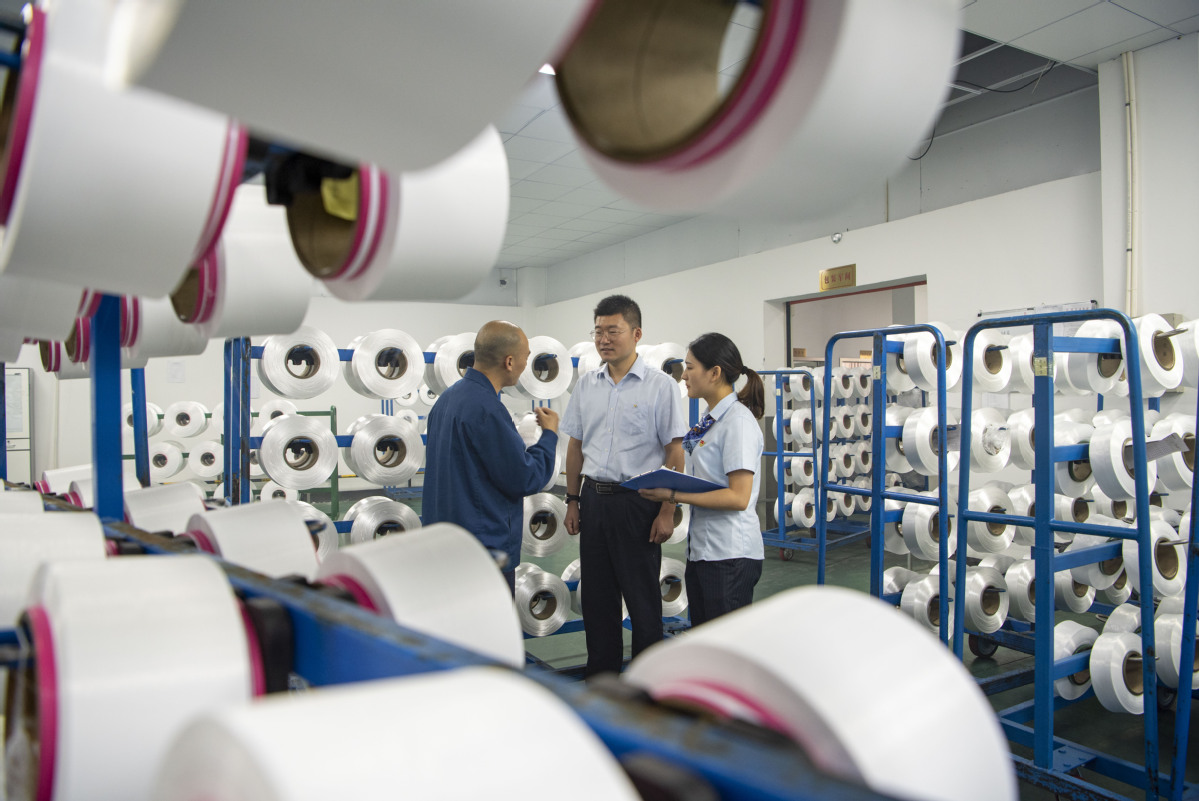 Monetary policy analysts said on Thursday they expect the People's Bank of China, the central bank, to increase policy supports to stabilize the economy, with emphasis on increasing credit supply to smaller businesses and vulnerable sectors through more monetary tools.
Such measures, they said, will likely focus on helping micro, small and medium-sized enterprises or MSMEs.
In China, MSMEs still face difficulties despite broader economic recovery from the impacts of COVID-19. That is because the recent surge in commodity prices has severely inflated MSMEs' operational costs. Their account receivables are increasing amid the emergence of sporadic COVID-19 cases in certain areas, analysts said on Thursday, after taking stock of the proceedings of a high-level meeting on Wednesday.
The State Council, China's Cabinet, met on Wednesday in an executive meeting and pledged to stabilize employment and maintain economic growth within a reasonable range.
It decided to increase relending quota by 300 billion yuan ($46.4 billion), to encourage local commercial banks to issue loans to small and medium-sized enterprises, or SMEs, and private businesses.
Relending is the central bank's lending to financial institutions at a certain interest rate, which is a monetary policy tool that the former can employ to adjust the monetary base in order to achieve the goal of credit supply.
The PBOC could increase lending to smaller city and rural commercial banks, and encourage them to issue more unsecured loans to SMEs with relatively lower interest rates, analysts said.
An unsecured loan does not require any collateral but is extended by lenders based on a borrower's creditworthiness.
The new relending quota is smaller than that in 2020 because China's economy is still on a trajectory of recovery and aggressive stimulus is unnecessary, said Zhou Maohua, an analyst with China Everbright Bank.
The State Council's meeting sent signals that China's monetary policy is trying to balance short-term economic stability with cross-cyclical sustainable growth. The policy will focus on structural adjustments and become more targeted, said Zhou.
By the end of June, the outstanding amount of relending in China reached 888.2 billion yuan, the PBOC said in its monetary policy report for the second quarter.
The relending facility is offered at a rate of 2.25 percent for one-year funds, compared with 2.95 percent for the one-year medium-term lending facility, or MLF, the central bank's mid-term policy rate.
According to the meeting's requirement, the PBOC will also conduct rediscounting to support financial institutions' bill financing, to ease SMEs' short-term financing constraints.
The government said it will establish a risk compensation mechanism for the national financing guarantee fund to encourage financial institutions to provide guarantees for small and micro enterprises lacking collateral or credit records.
Although the Chinese authorities have taken measures recently to tame commodity prices, there are signs profit margins of manufacturing enterprises, especially smaller ones, are getting squeezed, said Heron Lim, an analyst with Moody's Analytics.
The woes Chinese manufacturers face are due to a creaking supply chain that is unable to meet its backlog of orders, said Lim. "This will no doubt increase chatter about incoming increases in policy support for manufacturers."