NBA tightens safeguards for Warriors, Knicks and Nets
Share - WeChat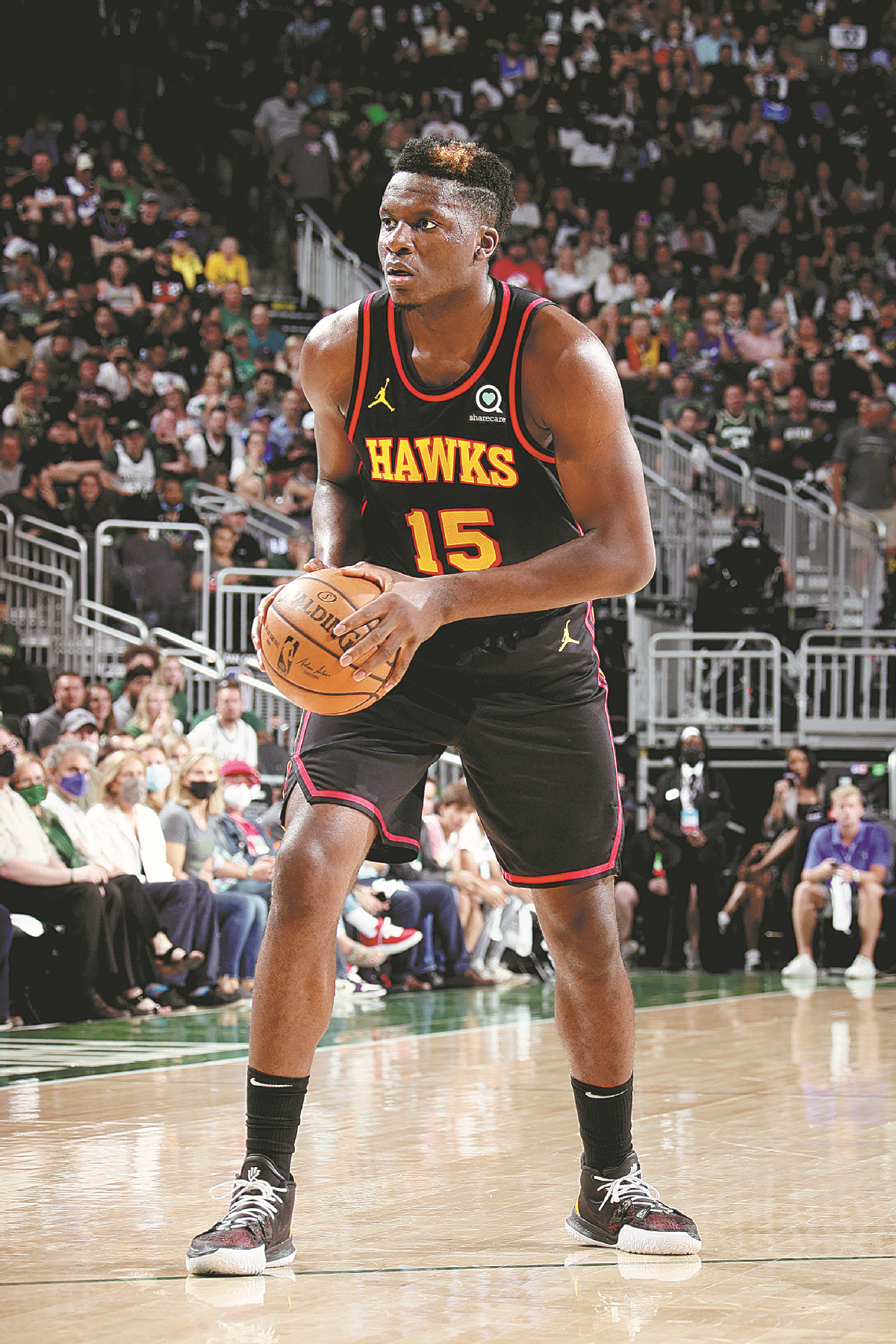 Players for the Golden State Warriors, New York Knicks and Brooklyn Nets must be vaccinated to be eligible to play in home games, the NBA ruled on Wednesday, according to multiple media reports.
New laws passed in San Francisco and New York require all people over the age of 12 to be vaccinated in order to be allowed into certain events or venues. Included among the listed places are San Francisco's Chase Center and New York's Madison Square Garden and Barclays Center.
Exemptions are available if medical or religious causes can be shown.
Both cities' laws provide exemptions for visiting teams, meaning only the Warriors, Knicks and Nets will be affected among NBA clubs.
According to The Athletic, any player who becomes unavailable due to being unvaccinated could have his salary reduced while also facing a fine and/or a suspension.
Per multiple reports, the NBA previously told its clubs that all team and arena personnel who come in close contact with players must be fully vaccinated before the new season starts on Oct 19.
The Nets and the Warriors will require all fans 12 and older to show proof of vaccination to be admitted to games in the upcoming season, according to The Athletic.
Meanwhile, the NBA will return to its normal bench arrangement for the upcoming 2021-22 season, The Athletic reported Wednesday.
Players coming off the court will no longer be required to sit in a cool-down area, per the report. The moves signal an end to some of the COVID-19 protocols that were instituted the past two seasons during the pandemic.
Game-day personnel, however, will still be required to wear masks at the outset.
Fans sitting within 15 feet (4.6 meters) of the court will need to be fully vaccinated or return a negative COVID-19 test prior to the game, per the report.
Capela deal
Clint Capela and the Atlanta Hawks agreed to a two-year extension that ties the center to the team for a total of four seasons.
"Clint is one of the premier defensive and rebounding big men in the league. His presence in the paint and voice on defense had a tremendous impact on our success last season," Hawks general manager Travis Schlenk said. "He is a great teammate who leads by example and we are excited to have him as a part of our team long-term."
ESPN reported the extension is worth $23 million per season.
Capela had two years remaining on his contract and is now signed through the 2024-25 season.
The NBA leader in rebounding at 14.3 per game, Capela averaged 15.2 points and 2.0 blocks per game in 2020-21 as the defensive linchpin for the Hawks.
The 27-year-old was the 25th pick in the 2014 NBA Draft and spent the first six seasons of his career with the Houston Rockets.
Embiid erupts
Philadelphia 76ers star Joel Embiid on Wednesday denied reports of a rift with teammate Ben Simmons amid reports that the Australian star is seeking to leave the franchise.
USA Today reported that Simmons wants to leave Philadelphia and had informed president of basketball operations Daryl Morey and coach Doc Rivers he planned not to report for training camp.
The report cited an "escalating" rift with Embiid as one of the reasons Simmons was looking for a trade following a 2020-21 season that ended with yet another playoff disappointment.
Embiid denied any rupture in his relationship with Simmons in a series of tweets.
"Stop using my name to push people's agendas," Embiid wrote.
"I love and hate drama. I love playing with Ben. Stats don't lie. He's an amazing player and we all didn't get the job done. It's on me personally. I hope everyone is back cuz we know we're good enough to win.
"From my own experience, y'all have no idea how much this media makes up stuff for followers and shame on you for believing them."
Agencies