China needs to accelerate localization of auto chips, industry report says
Share - WeChat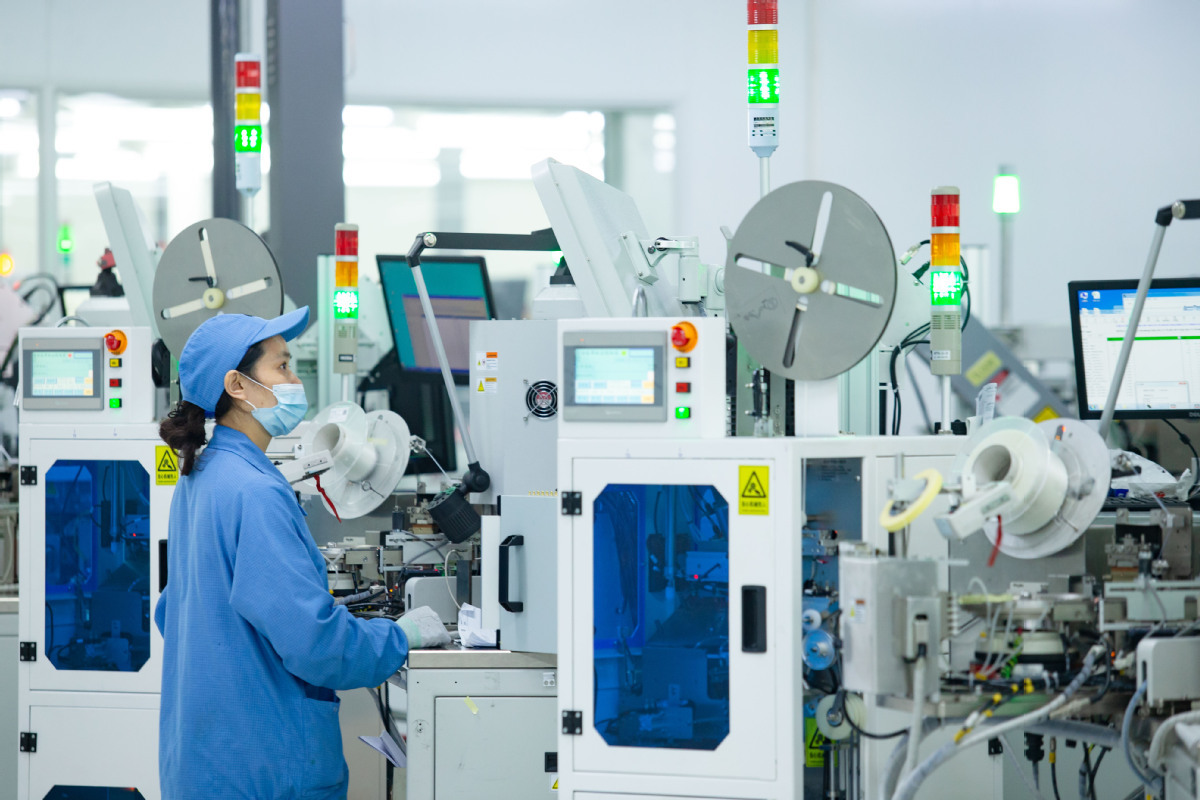 Chip supply shortage has become increasingly a crucial problem for the entire automotive sector, and the country should put more efforts into supporting localization of auto chips, according to an industry report released recently.
Automobiles have been an important application scenario for chips over a long period and a large amount of chips have been widely used in engines, transmissions, chassis, power batteries, driving motors and key intelligent connected electronic parts.
According to the Blue Book of New Energy Vehicle issued by China Automotive Technology and Research Center, Nissan Group of China and Dongfeng Automobile Co Ltd, more than 80 core parts need chips for a vehicle. The number of equipped chips stays at about 600, with value of nearly 4,000 yuan ($617.60). For a vehicle equipped with L4-level autonomous driving, its chip value could be high as 11,000 yuan.
Auto chips is an important part relating to core competitiveness for the automotive sector, as well as a key basis for building China into a powerful nation in automobile industry. However, in terms of industrial chains, China saw imbalanced development in auto chips.
In chips design, Huawei's subsidiary HiSilicon, Horizon Robotics and Black Sesame Technologies have realized mass production. As to low- and middle-end chips design, China has basically kept pace with the world, but when it comes to high-end chips design, there still existed a big gap.
For example, the electronic design automation market has been dominated by foreign companies for a long period. In terms of chips manufacturing, China has been a leader in the field of packaging and testing, but has a weak link in wafer and chips manufacturing.
China's auto chips market, which was worth more than 70 billion yuan last year, highly depends on import, with an importing ratio of 95 percent. In terms of raw materials and manufacturing equipment, the share of independent production for 8-inch wafers was less than 10 percent, and even lower than 1 percent for 12-inch wafers.
It's an extremely urgent task to realize independent research, development and production of auto chips, the report said, adding the country should put more efforts into supporting the localization of auto chips to resolve shortage of semiconductors.