From demons to delights
Share - WeChat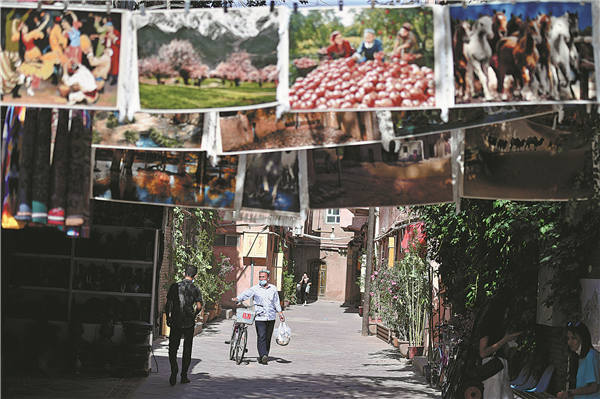 Kashgar's 2,000-year-old neighborhoods host legends that lurk in its backstreets and traditions that pave its main avenues. Erik Nilsson explores the Silk Road settlement to discover the ancient city's new vim.
Once upon a time, a demon haunted a neighborhood around Kashgar. It conjured floods that regularly devastated the ancient city, unless residents regularly sacrificed girls by drowning them in the river.
That is, until a young villager named Sulaiman trudged over the snowcapped Kunlun Mountains with a sacred piece of iron ore to forge a giant wok. He captured the demon in the wok and drowned it in the waterway.
The landscape surrounding Kashgar magically changed so that it was shaped like a giant "cooking pot". Residents have continued to craft woks over the following centuries.
Indeed, this legend is just one of the stories of how the forces of nature and humanity have merged in this geologically and climatically hazardous, yet culturally diverse and flourishing, swath of the Xinjiang Uygur autonomous region.
Another story tells of a once-in-a-century flood that, long ago, engulfed a neighborhood.
A crack miraculously formed in the earth, swallowing the water. The neighborhood was renamed Areya, which means riverside crevice.
Indeed, the mud-brick buildings were susceptible to nature's brutality-quakes, floods and blizzards-until recent renovations.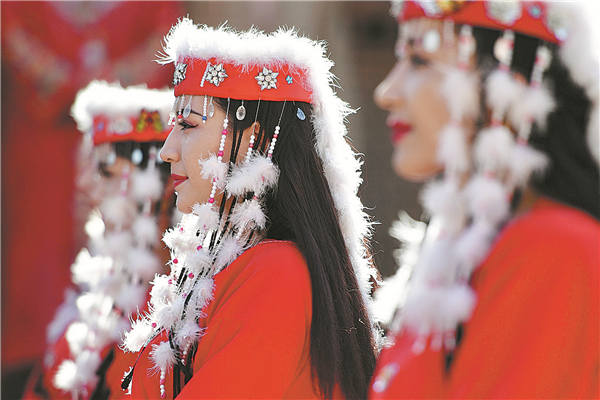 A brittle cluster of crumbly, abandoned earthen buildings still stands near the bustling renovated section of the ancient city, where multistory buildings are adorned with a dazzling array of geometric patterns.
The 4.6-square-kilometer ancient city is a knot of alleyways that host bazaars, handicraft workshops and eateries.
A saying goes: "You haven't been to Xinjiang unless you've been to Kashgar. You haven't been to Kashgar unless you've visited the ancient town."
The 2,100-year-old settlement possesses a stack of nicknames as tall and varied as the piles of goods that fill its markets.
Signs at the city's gates announce such monikers as, "food town", "fruit town", "melon town", "jade town", "town of song and dance", "town of longevity", "town of beauty" and "bazaar town".
Most Popular