Foreign investors bet on vibrancy of Chinese companies
Share - WeChat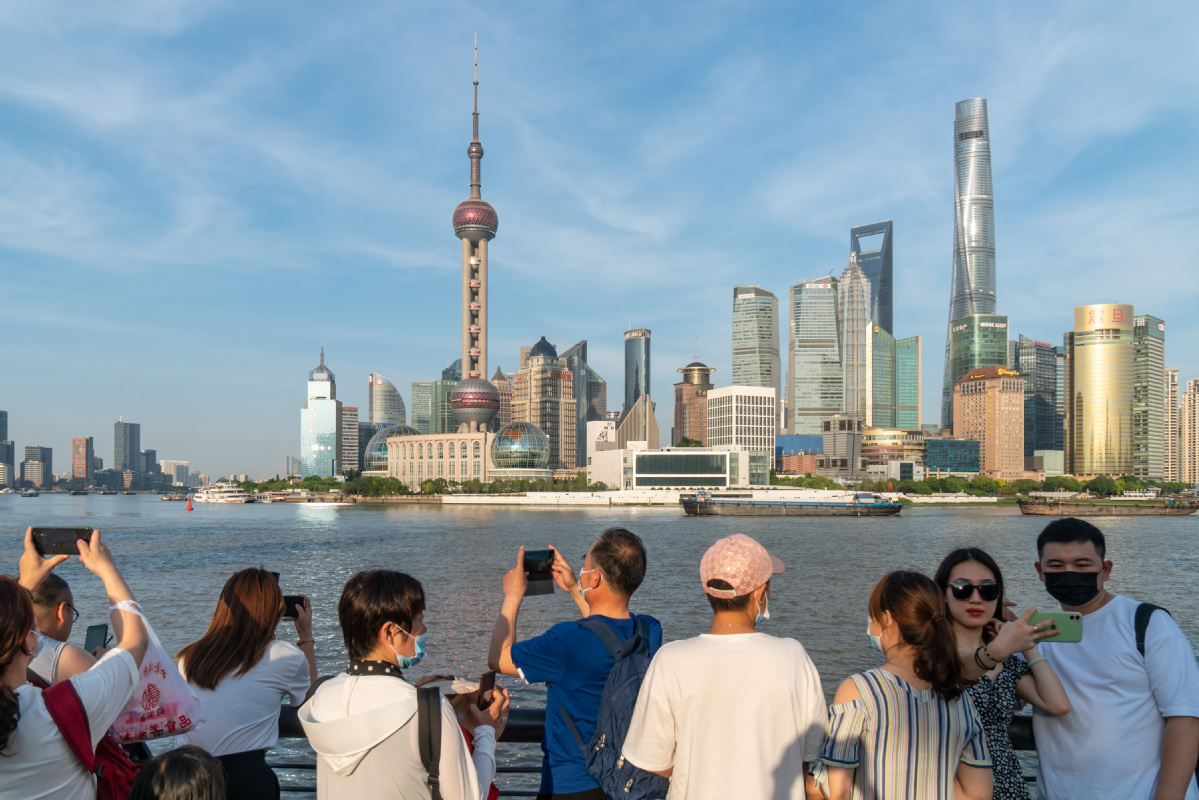 Global investors are likely to see through intensified policy uncertainty and continue to bet on emerging business opportunities which have regulatory tailwinds in China, market experts said.
Their comments came amid growing discussions on whether foreign investments in China will lose steam due to tougher regulations in certain sectors like tutoring and cross-border listings, after SoftBank Group reportedly said it will be cautious about investments in China given policy uncertainties.
Philip Li, a partner at Freshfields Bruckhaus Deringer, a leading multinational law firm providing legal services for cross-border investments, said foreign investors are not likely to change their overall view of China's investment policy because of sector-specific policy changes.
"I don't expect the policy tightening on after-school tutoring will have similar impacts on other industries," Li said.
A number of factors combine to underpin the interests of foreign investors in China, Li said, citing the swift economic recovery, emerging growth opportunities offered by high-tech, innovative local companies, and the country's international cooperation network featuring diversified partners.
"Partly thanks to the removal of foreign ownership caps, more global companies among our clients have been scaling up investments in China, especially in the financial and auto sectors," said Hazel Yin, the firm's co-head of China competition practice.
Yin added the country's antitrust investigations should not substantially change foreign investors' views of China as they have gotten used to doing transactions under antitrust regulations in their overseas business.
The world's second-largest economy has been attractive to foreign investors this year, with $100.74 billion in foreign investment utilized in the first seven months, up 30.9 percent year-on-year, the Ministry of Commerce said.
Thanks to the removal of ownership caps in financial industries, the country's first wholly foreign owned securities venture debuted in August as JPMorgan got the green light to take a 100 percent stake in JPMorgan Securities (China) Co Ltd.
Fidelity International said this month it has obtained approval to establish a wholly owned mutual fund company in China. The country's first wholly foreign mutual fund firm, BlackRock Fund Management Co Ltd, got the nod to launch its first fund product in the country.
Foreign investors, nevertheless, will pay attention to policy uncertainties when investing in China going forward, especially when it comes to sectors that may come under regulatory pressure or firms that are involved in national data security, the experts said.
"Investors will definitely pay more attention to policy risks in China, especially with regard to industry regulations," Li said.
Many businesses eyeing a listing in the United States have turned to Hong Kong for an initial public offering due to Beijing's tighter data scrutiny on listings outside China, he added.
The Cyberspace Administration of China unveiled draft rules that require online platforms that carry personal information of more than 1 million users each to get reviewed before listing outside the country-part of a broader effort to ensure data security in overseas listings.
Luo Wei, an associate professor of accounting at Peking University's Guanghua School of Management, said the regulatory tightening on cross-border data security could somewhat dampen foreign investors' interest in some Chinese startups.
Luo said new rules may come out and require startups to not fully disclose the attributes and key components of the data assets they own to foreign investors and regulators in an overseas IPO for the sake of national data security.
The invisibility of critical information may hinder investors from judging the companies' fair value and therefore weigh on valuation, eroding profits that venture capital and private equity funds investing in the companies make from an IPO, he said.
This could go hand-in-hand with the longer IPO process and regulatory uncertainty brought by pre-listing scrutiny and cool some foreign VC and PE funds' interest in Chinese startups, especially as overseas listings serve as the prevailing exit channel for foreign funds, Luo said.
"It should be noted that this is not something solely taking place in China, but a global trend. Governments in the US and Europe have been strengthening the protection of cross-border data security as well," Luo said.