China Islamic Association holds forum on Islam and social development
Share - WeChat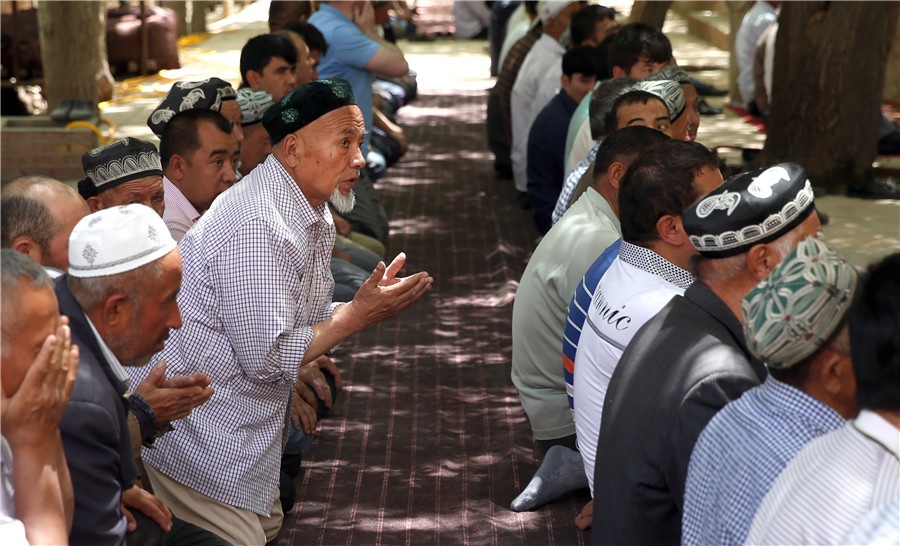 Muslim communities around the world need to put aside differences and make greater efforts to clear up misunderstandings about each other so they can be more united, cooperative and progressive, the head of the China Islamic Association said.
"Religion needs to be better integrated with social development. It also needs to better interpret its doctrines for modern societies. Furthermore, it must help improve the well-being of people around the world, " Yang Mingfa, president of the China Islamic Association, said at an online video forum on Tuesday.
The international forum, held by the association and titled "How Will the Muslim Community Adapt to Contemporary Social Development?", focused on how Muslim communities can work together to achieve world peace and promote common development. It also made efforts to address challenges present for Muslims during social development.
Ali Rashid Al Nuaimi, president of the World Council of Muslim Communities, said at the forum Islam is a global religion, so is characterized by flexibility to accommodate to people's needs and circumstances.
"A Muslim must be compassionate to himself and the country, in which he lives. The Muslim community in China is a wonderful example of positive integration and coexistence with others," he added.
Abudurehap Tumuniyaz, president of the Islamic Association of the Xinjiang Uygur autonomous region, said Muslims in Xinjiang have enjoyed freedom of religion beliefs while adapting to the development of modern society.
"Since the development of Xinjiang has entered a new era, Xinjiang Muslims' views have been broadened and their incomes have been increasing. What's more, their sense of happiness and gains have been significantly improved," Abudurehap said.