Chinese developers hit pay dirt on global stage
Share - WeChat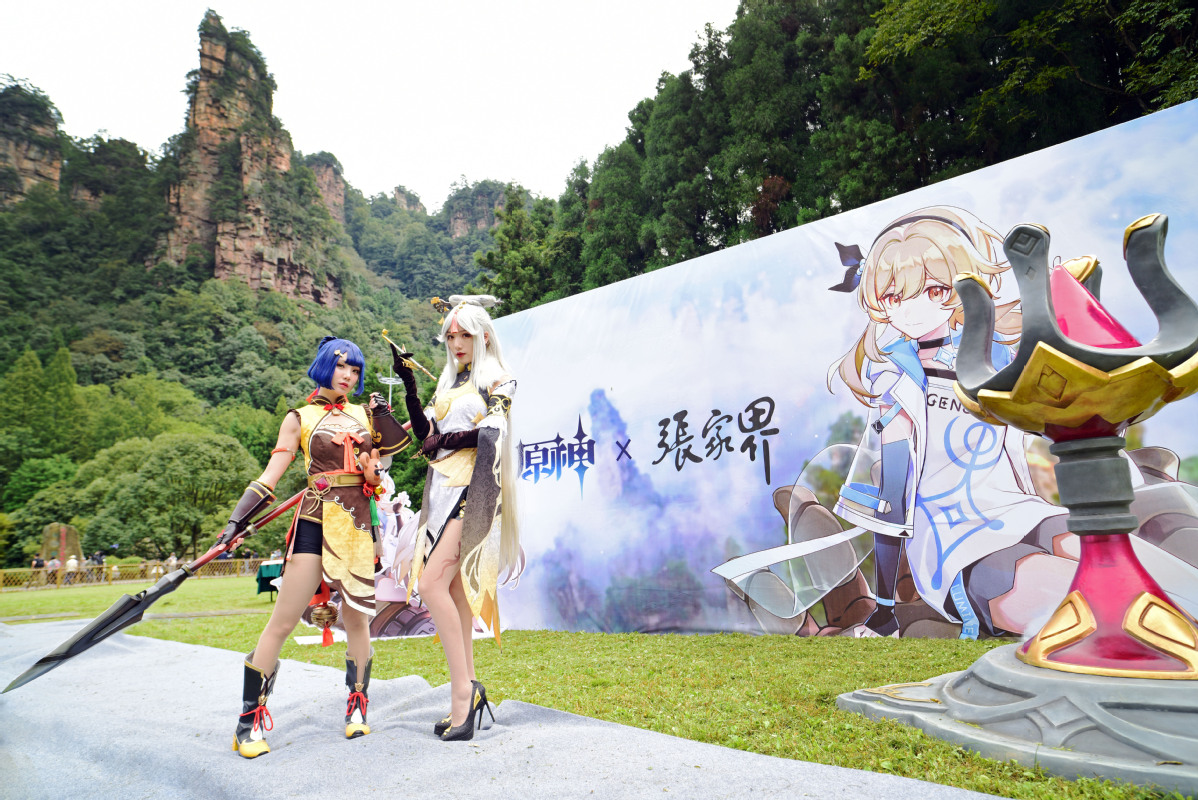 Lin Jiashu, a photography enthusiast, left his job at an e-commerce company in 2015 to set up Blink Academy-a developer of video and photography apps. With just a three-person team, Blink has successfully launched three photo, vlog, and video editing apps, including Onetake, NOMO and Protake, for US tech titan Apple's iOS App Store.
NOMO, the most successful among the three, is a unique app designed for camera enthusiasts who love taking pictures with retro cameras. Within one week of its release on the app store in April 2018, NOMO rose to be among the top three most popular free apps globally, and immediately reached customers around the world-without any marketing support from the small team, Lin said.
He said that in Japan, NOMO reached fourth place on the App Store, where it was discovered and downloaded by influential Japanese camera enthusiasts who further helped spread its popularity. "Overseas users now account for 30 percent of NOMO's total user base."
Lin is just one of millions of Chinese developers that have become global success stories on Apple's iOS App Store. The US company said on May 31 that the developer community of its iOS app ecosystem now has more than 4.4 million third-party developers in China, a 76 percent increase from two years ago.
Apple said it witnessed a surge in Chinese developers for the Apple Developer Program which provides Apple technologies for creating engaging apps and the unique opportunity to make their apps global hits.
To better empower local talent, Apple has also launched a string of "Today at Apple" events, including the Apple Creative Studios initiative to provide opportunities to young creators.
Launching first in Beijing and Los Angeles, participants of Apple Creative Studios programming receive hands-on experience and mentorship from renowned artists, nonprofit community partners and Apple.
Isabel Ge Mahe, vice-president and managing director of Apple Greater China, said earlier: "Chinese software developers have grown to be a very admirable community of innovators. Through Apple's App Store, Chinese developers' products have entered the global stage and many of them have become successful cases internationally."
One example is miHoYo, a Chinese video game developer and animation studio based in Shanghai. It was founded in 2012 by three students-Cai Haoyu, Liu Wei and Luo Yuhao from Shanghai Jiao Tong University-and draws on their shared love of anime.
Now, it has become one of China's biggest gaming companies with over 2,000 employees. Liu Wei, co-founder of miHoYo, attributes much of the firm's success to its brave decision to develop an open-world game-Genshin Impact, which was released last year. It has become the biggest Chinese game globally to launch on the iOS App Store.
"The Genshin Impact project began in early 2017 when we set out to create an open-world adventure game. This was a very bold decision at the time because such a game demanded high performance. But we were confident in the ability of mobile devices to support it. We believed that Apple devices would grow more and more powerful over the next two to three years, and this proved to be true," Liu said.
To better support small and individual developers, Apple has launched an App Store Small Business Program. Beijing Xichuang Culture Media Co Ltd, as a beneficiary of the program, is eligible for a reduced 15 percent commission rate on Apple's iOS App Store.
The company's most popular app Xichuangzhu enables users to experience the beauty of Chinese poetry.
Qu Zhangcai, CEO of Beijing Xichuang Culture Media, said, "The App Store Small Business Program helps us invest more resources in upgrading current apps and developing more groundbreaking apps to share Chinese culture."