Turning a new leaf in artistic carvings
Share - WeChat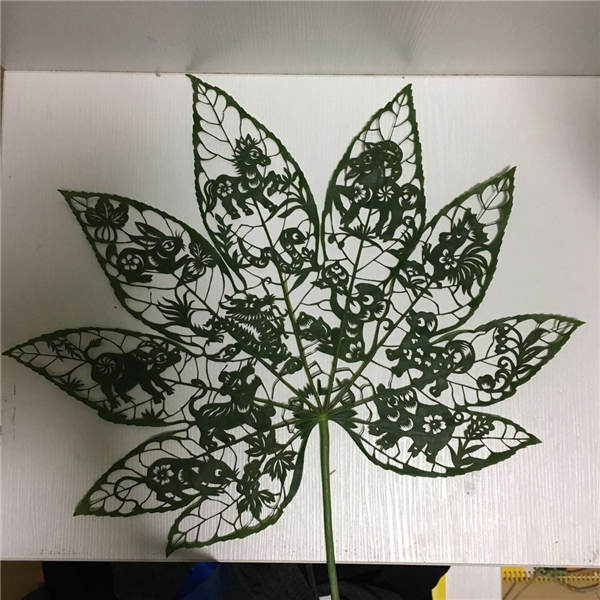 With a pen and a small knife, Du Wanli, 64, brings life to fallen leaves by carving them into different shapes.
Two decades of work on leaf carvings made her a skilled leaf craftswoman. To date she has created over 1,000 works including carvings on fingernail-sized boxwood leaves.
"Leaf carving is a time-consuming and complicated art, which usually needs over 20 procedures including selecting, cleaning and air drying," she said, adding a work takes at least one month to complete.
"The pattern carved on the leaf is based on the leaf's shape, venation and texture. I have to be totally focused on carving to avoid any venation rupturing," she said.
Most Popular