Top 10 readers of the year honored at 30th National Book Expo
Share - WeChat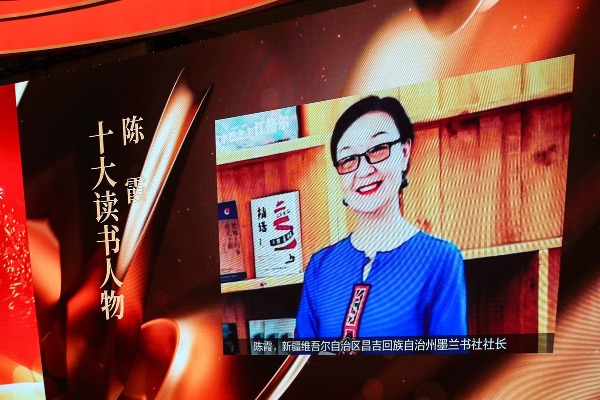 The ninth edition of the "top 10 readers" awards ceremony took place on July 15 at the 30th National Book Expo in Jinan, East China's Shandong province.
Hosted by the National Press and Publication Administration and organized by China Reading Weekly, the award calls for the public to vote for role models of the year who have made significant contributions to promoting reading.
Fan Jinshi, the honorary president of Dunhuang Academy, was named this year's "honorary reader". She has spent decades researching and preserving the World Heritage site Mogao Caves in Dunhuang, Northwest China's Gansu province.
Several of this year's honorees opened up their own public reading rooms out of a passion for reading and a dedication to make books more available for local people, including Chen Xia from Northwest China's Xinjiang Uygur autonomous region, Li Jiyuan from Shandong province and Liu Xiaona from East China's Zhejiang province.