When an ancient painting becomes a dance drama
Share - WeChat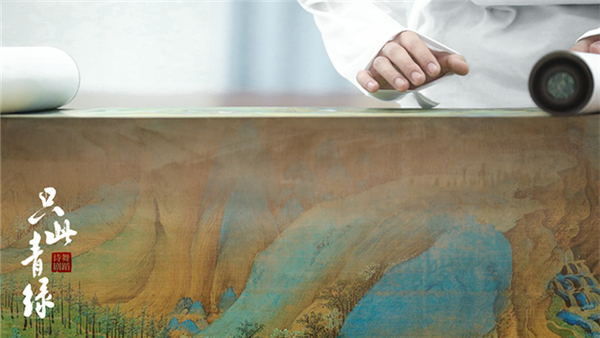 The well-known A Thousand Li of Rivers and Mountains by Wang Ximeng of the Song Dynasty (960-1279), has inspired many cultural creative products, including a new dance drama, Only Blue and Green (Zhi Ci Qing Lyu).
The directors are Zhou Liya and Han Zhen, who jointly produced the highly-praised, revolution-themed drama, The Eternal Wave.

When the famous painting was showcased by the Palace Museum in 2017, the two directors were among the thousands of visitors.
They didn't expect such an experience would lead them to create Only Blue and Green.
"It is difficult to let our new production tell a story like The Eternal Wave, as it lacks dramatic conflicts. We tried to poetically portray characters based on Chinese aestheticism," Zhou said.
Their team endeavored to bring the beauty and charm of the painting and its creator's story to the audience in a most accurate way by consulting with many experts from the Palace Museum and intangible cultural heritage inheritors.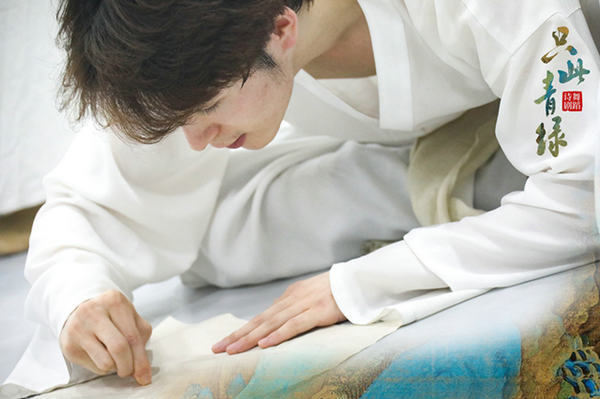 Zhang Han, who plays Wang Ximeng in the drama, even copied the painting to better interpret the painter's experience.
"We are proud of traditional Chinese culture and the drama could be our inheritance of the heritage," Zhou said.
The drama will be staged at the National Center for the Performing Arts from Aug 20 to 22. It will tour nationwide beginning in September.