Track and field of dreams
Share - WeChat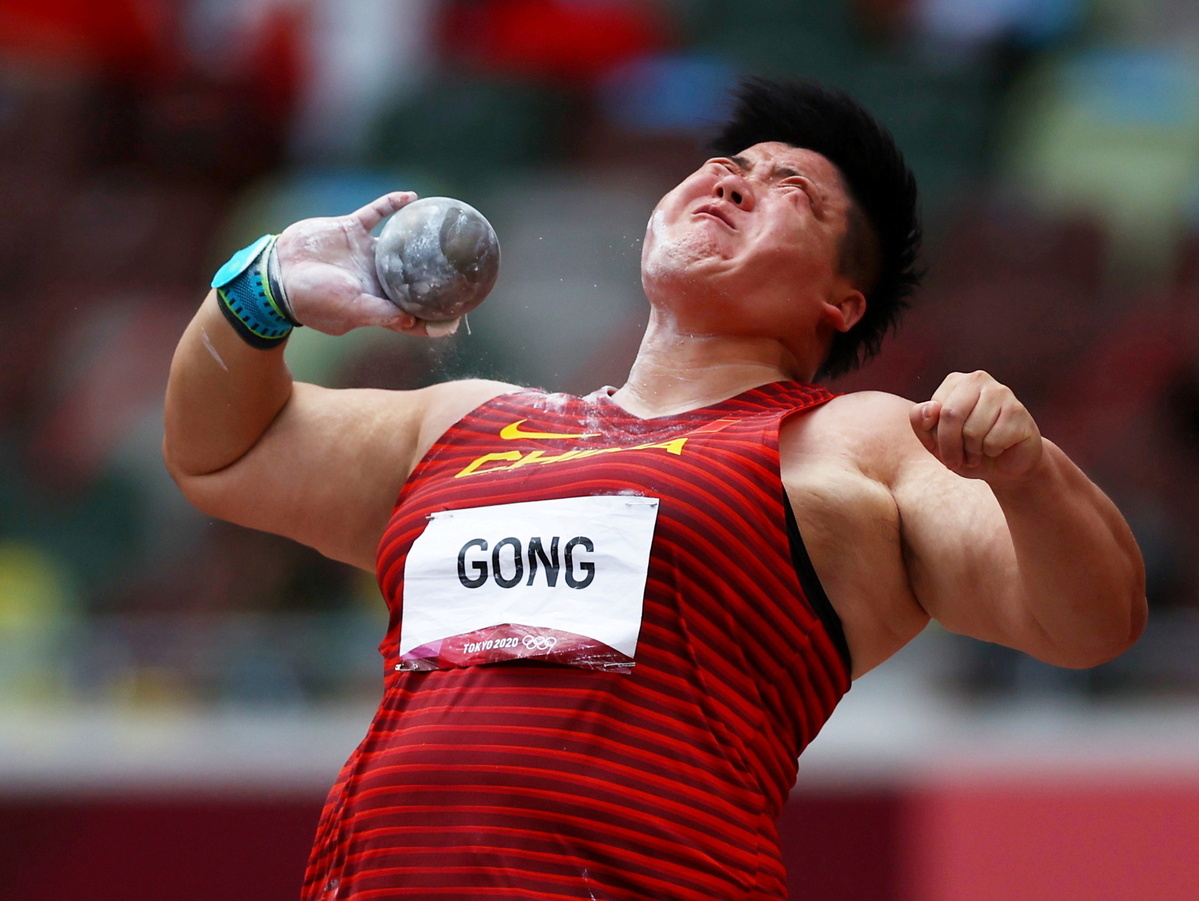 Chinese athletics is back in the fast lane after stunning performances in Tokyo put rivals on alert
China's five-medal haul in track and field tells only part of the story of a breakthrough Olympics for a team that delivered some of the most memorable performances of the Tokyo Games.
A total of two golds, two silvers and a bronze was actually a bronze less than the six medals the squad collected at the 2016 Games. The feel-good factor in Tokyo, however, far outweighed that of Rio, where the medals were won in just three disciplines (20km race walk, triple jump and hammer throw).
In Tokyo, the medals were spread across five disciplines, while sprinter Su Bingtian's historic dash into the 100m final thrilled fans back home with a highlight-reel moment for the ages.
Su became not just the first Chinese to reach an Olympic 100m final but also the first Asian man to do so in 89 years.
"The excellent performances of the Chinese athletics team in Tokyo are unprecedented, which shows that China's speed, power and stamina belong on the world's biggest stage," said Guan Lianjun, team leader of the Beijing athletics team and a national team official for the Tokyo Games.
The squad's two golds came in the women's shot put and javelin-both first-time titles for China.
Gong Lijiao, 32, who won bronze in 2008 and silver in 2012, finally got her hands on the gold that had eluded her for over a decade on Aug 1. It was also China's first Olympic title in a field event.
Five days later in the javelin, world silver medalist Liu Shiying threw a season-best 66.34 meters with her first attempt to secure gold, a result which took even Liu by surprise.
"I'm shocked to win the gold medal, but I think it could be attributed to my good state of mind today," said the 27-year-old.
"I was really happy after the first throw. I hadn't thrown very well this year, so I was very satisfied with my performance today."
Liu's teammate Lyu Huihui, who prior to the Tokyo Olympics was ranked third in the world this year, at 66.55m, finished fifth with a throw of 63.41m.
Triple jumper Zhu Yaming also made history for China. His silver medal, achieved with a personal-best leap of 17.57m, was China's best ever result in the event at the Olympic Games.
China had failed to build on Zou Zhenxian's fourth place at the 1984 Los Angeles Olympics, languishing behind the event's elite for decades. However, five years ago in Rio, Dong Bin bagged bronze (17.58m), with Zhu going one better on the podium.
"China's triple jump is first class, but there is still a small gap to close at the very top," Zhu said. "I was luckier than Dong since I won silver here. Now I hope Chinese athletics can go from strength to strength."
China again flexed its muscle in the women's hammer, with Wang Zheng taking silver (77.03m). It was China's fourth straight Olympic medal in the event, with Zhang Wenxiu bringing home two silvers and a bronze from the previous three Games.
The only regret came in race walking, as defending champion Liu Hong had to settle for a bronze in the women's 20km, while her teammate Qieyang Shijie, who won the silver at the 2019 world championships, finished seventh.
In the men's event, Asian champion Wang Kaihua was dropped by the leaders in the latter stages of the race and crossed the finish line in seventh.