Beijing's Winter Games plans firmly on track
Share - WeChat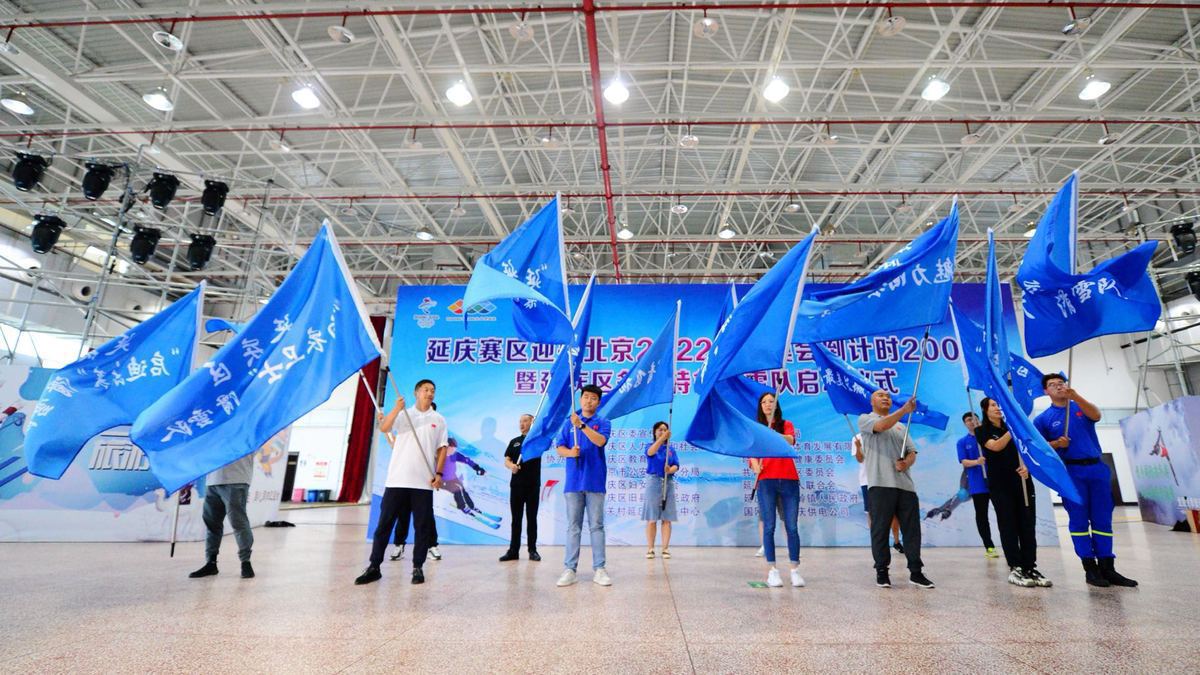 Six years after winning its bid for the 2022 Winter Olympics, Beijing's promise of delivering a top-quality and sustainable Games has materialized, with almost all venues completed and plans made for their post-event use.
With international attention drawn to the ongoing Tokyo Summer Olympics, Beijing's preparations for hosting the winter edition six months later are also gaining momentum. Organizers confirmed on Friday that all the venues needed for the winter sports showcase are almost 100 percent ready.
Through new construction and the refurbishment of existing facilities, Beijing has completed all 12 competition venues for the Winter Games, which will open on Feb 4, the organizing committee said at a media event on Friday held to celebrate the sixth anniversary of Beijing's successful bid.
The venues span three zones-in downtown Beijing, the capital's northwestern Yanqing district, and co-host Zhangjiakou, in Hebei province.
Beijing's selection as the host of the Games was announced at the International Olympic Committee's 128th session in Kuala Lumpur on July 31, 2015.
After evaluating operations at all the Games venues in two rounds of domestic sports testing programs in February and April, organizers are now busy streamlining service details and developing on-site COVID-19 countermeasures for the final 10 international test events, which will be held at ice and snow venues from October to December.
"We are preparing for the final tests with great confidence about the venues' readiness for the Games," said Liu Yumin, director of the Beijing 2022 organizing committee's venue planning and construction department.
The remaining work, including adding the finishing touches to some noncompetition projects such as the Main Media Center's internal decoration and the refurbishment of the National Stadium for ceremonies, has been high on the organizing committee's agenda, Liu said. It is scheduled to be completed by October.
With the Tokyo Games approaching the halfway mark, Liu said the COVID-19 control protocols developed by the Japanese host have served as a helpful reference for Beijing 2022 to develop effective and strong measures of its own.
"We are monitoring and studying the Tokyo model closely and will make necessary adjustments to our plans accordingly," he said.
More temporary facilities for instant COVID-19 testing, health checks and quarantine will be added wherever needed based on Beijing 2022's pandemic-control plans, which will be tailored to suit each venue's conditions, Liu added.
"There won't be a big amount of extra work. It won't take much time and won't affect our delivery schedule," he said.
One highlight of the Beijing 2022 plan has been the renovation and conversion of 10 venues-including noncompetition facilities-used by the 2008 Summer Games for the winter sports edition. Beijing's massive use of clean energy, eco-friendly refrigerant at ice venues and water-saving snow-making systems is, meanwhile, expected to enhance the sustainability of future Games.
All the newly built venues, such as the National Speed Skating Oval in Beijing's northern downtown area and the National Alpine Skiing Center in Yanqing, have developed plans for grassroots winter sports training, tourism and sightseeing beyond 2022.
"These Olympic projects for the Winter Games are expected to benefit people's lives not just from the sports standpoint but also more broadly, involving public transport, employment in related business and green urban development," said Yu Dequan, deputy director of the Beijing Major Projects Construction Headquarters Office.