China an emerging leader in luxury consumption
Share - WeChat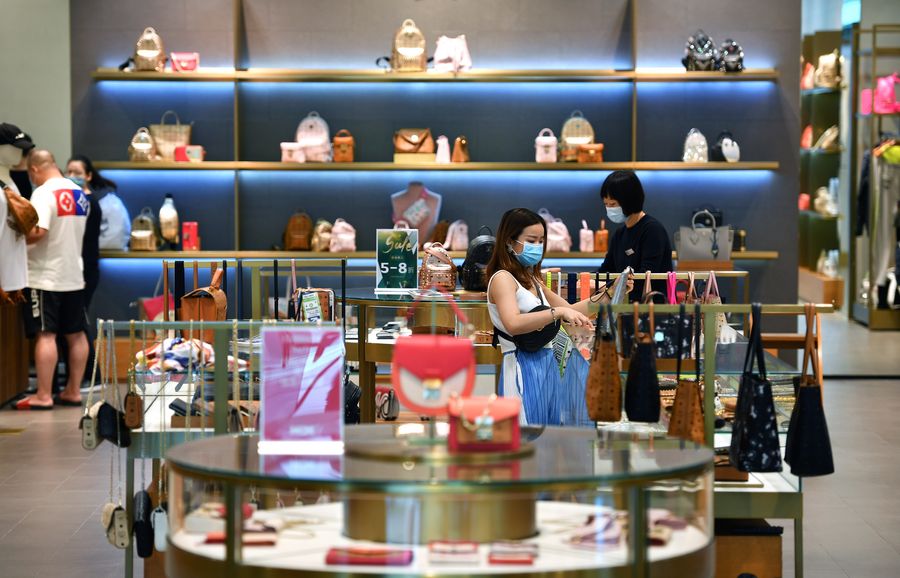 Leading outlet developer Value Retail China is banking on China's rising luxury consumption potential and looking for new growth opportunities to expand its presence in the enormous China market, an executive from the company said on Thursday.
"China has now become the central global market for luxury consumption and consumption in general," said Simon Williamson, chief merchant of Value Retail China, which currently operates luxury outlet villages in the country. "The situation with the pandemic has allowed us to leverage our global network, as the Chinese consumer who's normally been shopping abroad is now actually shopping domestically. And we'll continue to grow through the rest of the year and certainly into 2022."
Looking ahead, the company is planning to continuously grow its existing footprint in China, and bring new brands to the market through its network of villages and global brand partners.
"The wonderful thing about the Chinese consumer is fast-paced consumers are ever-changing in terms of the platforms and the type of consumption brands that they're looking for. And the challenge is just to keep up," he explained.
Williamson said their Shanghai village, which celebrated its fifth anniversary in May, has maintained double-digit sales growth over the past five years, serving a total of more than 10 million customers.
Located in Shanghai's Pudong New Area, the Shanghai village is home to more than 200 boutiques of leading brands, and it is set to introduce more new brands to the market.
"Shanghai is really a gateway city for Asia now and I think is probably going to become the most important city in Asia for luxury consumption," he added.
China saw Value Retail's first shopping village in Suzhou, Jiangsu province open in 2014. Outside of Asia, it operates nine shopping villages located in European cities such as London, Dublin, Paris and Barcelona.