Amid pandemic headwinds, firms follow new development pattern for growth
Share - WeChat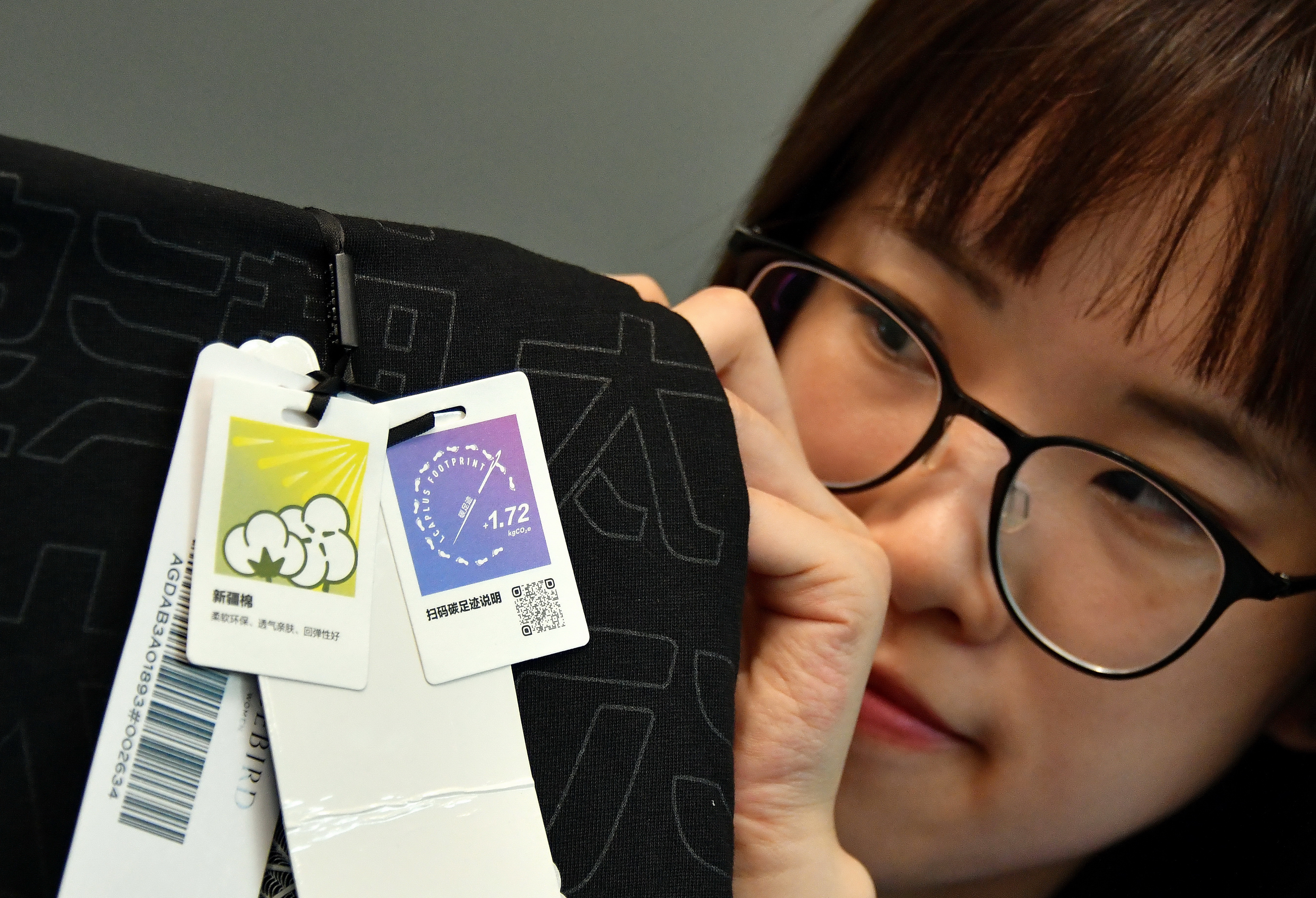 For decades, a large number of China's apparel and textile manufacturers have relied on the role of being original equipment manufacturers, or OEMs, to ship their products abroad. But thanks to the country's dual-circulation growth paradigm, industrial upgrading and diversified consumer appetites for various daily necessities, many businesses no longer focus on low-profit OEM activities.
China's new development paradigm, a major strategy championed by President Xi Jinping, sees domestic and overseas markets reinforcing each other, with the domestic market as the mainstay.
Rather than manufacturing goods that are used as components in the products of another company's merchandise, and then exporting most of these finished items, Chinese companies such as Ningbo Peacebird Fashion Co Ltd, Anta Sports Products Ltd and Anhui Korrun Co Ltd have gained huge success in developing products targeting consumer demand for clothing and apparel in the domestic market.
Because of the temporary travel restrictions and quarantine measures implemented by many countries, the COVID-19 pandemic has pushed a large number of Chinese consumers to turn to domestic apparel brands, said Chen Dapeng, vice-president of the Beijing-based China National Textile and Apparel Council (CNTAC).
"Many of them found that these players have already further updated their innovation in terms of design and materials through strengthened research capacity and collaboration with universities and designers both at home and abroad," he said.
"Chinese shoppers have become more rational, and they are not blindly following the crowd to imitate others," said Chen Hongchao, CEO of Zhejiang province-based Peacebird.
The Chinese multibrand fashion company will add more digital solutions to boost sales and expand its global presence via cross-border business platforms as well as enhance supply chains during the nation's 14th Five-Year Plan period (2021-25).
A research report from CNTAC said the COVID-19 pandemic has brought unforeseen growth opportunities for domestic textile and apparel segments, spurring the rise of domestic brands.
Guo Xin, a marketing professor at Beijing Technology and Business University, said the trend is being boosted by Chinese consumers' confidence and pride in homegrown brands and products infused with local cultural elements.
"It is a phenomenon that Chinese apparel and textile makers have tapped into, and will likely harness further to build core competitiveness in supply chains, design and online shopping methods, in order to better compete with global peers," Guo said.
Apart from seeing its export value jump 36.2 percent on a yearly basis in the first five months, Sunvim Group, a Shandong province-based textile product manufacturer, has been seizing opportunities brought by the dual-circulation development strategy to maintain robust growth in the domestic market.
"Through innovative sales modes in offline channels, and improved innovation strength and customer service systems, we will introduce more products, including towels and bedding in the home market, especially in lower-tier cities, and enlarge our sales in markets under the framework of the Regional Comprehensive Economic Partnership and economies related to the Belt and Road Initiative over the long run," said Xiao Maochang, Sunvim's chairman.
Under the pandemic situation, both domestic and foreign customers have started to pay more attention to product functions, such as degrees of antibacterial and new material fabrics, as well as green production standards of textile suppliers around the world, he said.
"This has pushed us to actively explore the research and development of organic cotton, bamboo charcoal fiber and antibacterial functional products to meet new market demand."
"Chinese consumers, especially millennials, want to enjoy life more. There isn't a big gap between domestic and global apparel brands when they shop in both online and offline worlds. Many of them pay close attention to items that could show their individuality with various cultural elements," said Liu Xiangdong, a researcher at the China Center for International Economic Exchanges in Beijing.
A few global retail giants such H&M and Adidas, which chose not to source cotton from the Xinjiang Uygur autonomous region citing alleged use of "forced labor", have also caused strong antipathy in Chinese consumers toward certain foreign apparel and footwear brands, Liu said.