Steel body stresses joint innovations
Share - WeChat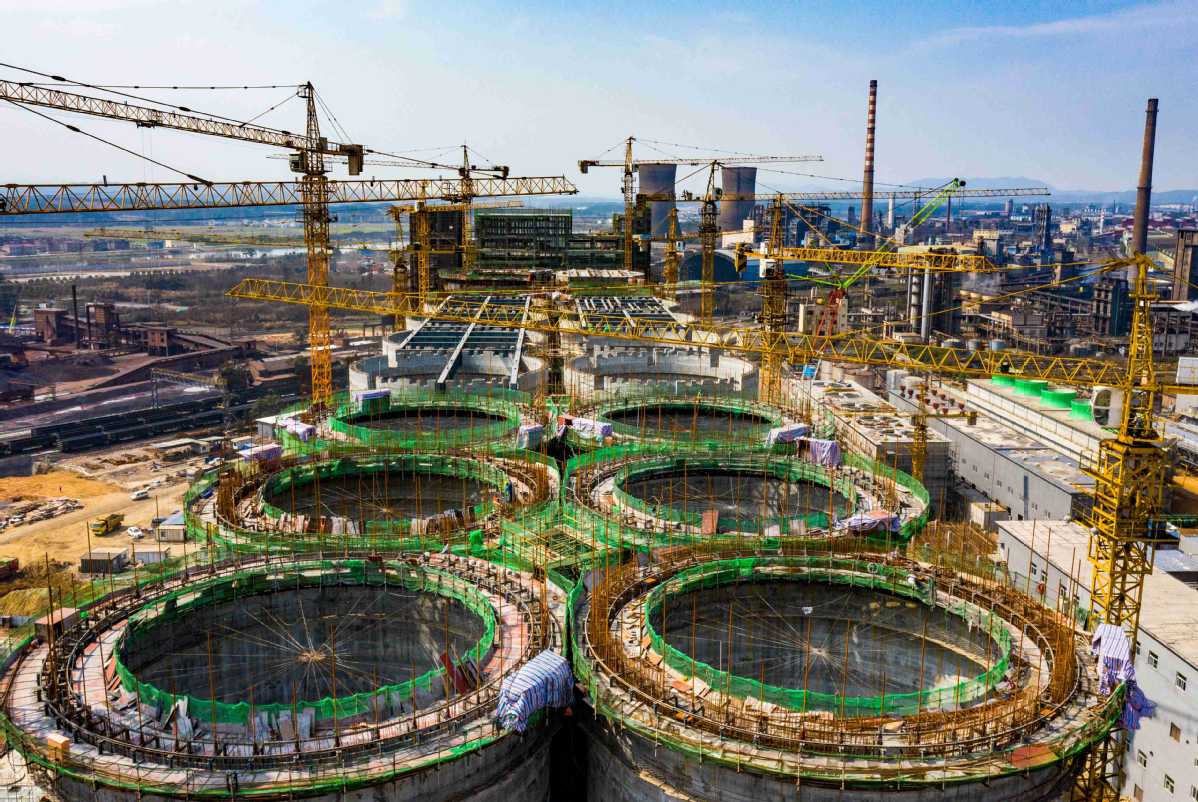 The China Iron and Steel Association, which represents the leading companies in the sector, has said collaborative innovation is crucial for large-scale development of cutting-edge technologies that can determine the future of the industry.
A senior CISA official stressed the approach is particularly critical to developing key low-carbon metallurgical technologies.
Referring to China's twin goals of peaking carbon emissions by 2030 and achieving carbon neutrality by 2060, He Wenbo, executive chairman of the CISA, said, "The fundamental way is to pursue technological progress, devote resources to research and development, so as to make breakthroughs in technological innovation."
He made the remarks at a forum on the industry's development of low-carbon and energy-saving technologies and processes, organized by the China Metallurgical Industry Planning and Research Institute in Beijing over the weekend.
"The more we focus on cutting-edge technologies and pollution and carbon reduction, the more we will need collaborative innovations," He said, calling on joint efforts from the industry, the academic community, and the government.
A draft action plan for the industry to achieve carbon peaking has been completed. The plan has an outline of the industry's proposed path to peaking carbon emissions, complete with key tasks and carbon-reduction potentials. The draft plan is currently in circulation among key stakeholders for their feedback, He said.
Amid the industry's accelerated digital transformation and high-quality development, Chinese iron and steel enterprises have been investing in research and development.
Data from the association showed its members' combined fixed asset investments were 94.8 billion yuan ($14.63 billion) in 2020, lower than the total 2020 R&D expenditure of 111.8 billion yuan.
That also meant the ratio of R&D investments to the annual revenue (about 5.16 trillion yuan) of these enterprises was 2.17 percent, much higher than the average 1 percent for most steel mills in the rest of the world, with few achieving no more than 2 percent.
However, the industry's investment in basic research and development of forward-looking technologies is far from enough, as many of the investments are for strengthening weaknesses and transformation, he said.
Li Xinchuang, chief engineer and Party secretary of the institute that organized the event, said it is important for China to establish a management mechanism that coordinates pollution and carbon reduction, implement pollution and carbon-reduction tasks in a coordinated manner, and carry out long-term mechanism-based dynamic assessment of pollution and carbon reduction.