Rural inspiration
Share - WeChat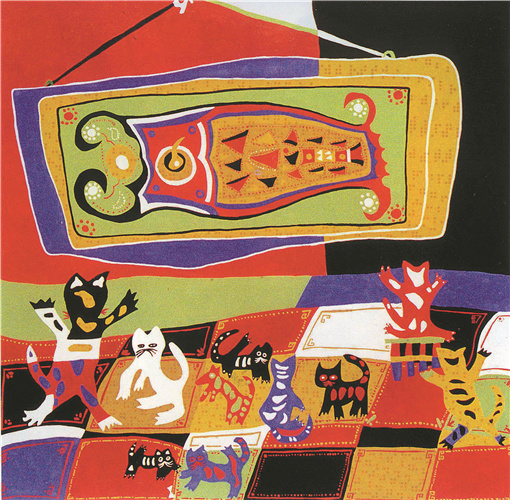 It was after China's reform and opening-up had made its way to rural areas that Miao says he started to document life "before his eyes" in painting. Years of practice qualified him for training, where he got to visit Shanghai to see how some farmers paintings were done.
"I saw many people in their old age painting, which gave me confidence to pick up the art," he recalls.
The training was for the first national farmers painting competition and exposed Miao to such art and other folk skills as paper-cutting and embroidery. He was then asked to deliver a painting that showed one of the most moving scenes in his life.
"That was when I thought of my grandmother and a view of her back working in the fields," Miao says.
He created a painting, titled Nostalgia, in which a woman's bun takes up a big part of the canvas that also shows silkworms, chickens, cows and rice scattered. It won him the first prize at the Zhejiang provincial farmers painting competition in 1983.
"It was beyond my expectations," Miao says. "I was encouraged to take art up as a hobby from then on."
He farmed during the day and spent his nights painting.
"After finishing the farm work, I used to sit on the ridge of the field and paint. It was the happiest thing for me."
Most Popular