Ferring Institute of Reproductive Medicine advances research
Share - WeChat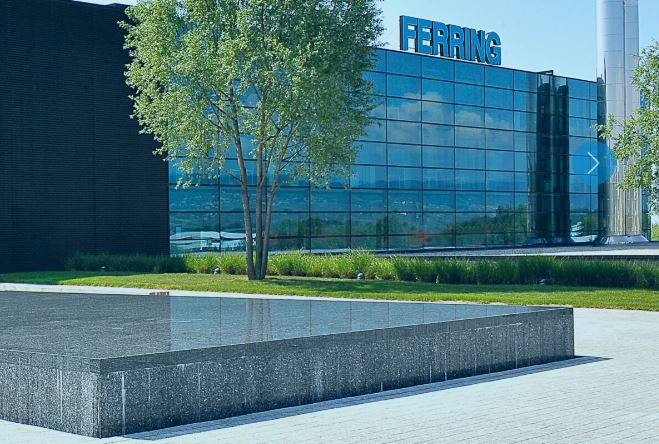 Ferring Pharmaceuticals, a Swiss multinational biopharmaceutical company specializing in reproductive medicine and maternal health, is to invest more in China, according to a senior executive of the company.
"We definitely are planning to invest more in China, because of the research and development opportunities and the huge market potential," said Henk Jan Out, chief scientific officer of its Asia-Pacific arm.
"There are many hospitals with an enormous number of patients that could be recruited relatively easily (in China), therefore you can speed up development. That's part of the reason why China is very attractive to multinational companies… It is also a commercial market of 1.4 billion people," Out said.
He said the "great" reforms that are taking place in China will help to stimulate innovation, and there are many activities going on in China with excellent research, as reflected by the highly impressive increase of Chinese authors in global medical journals.
"There is a lot to be respected by other countries in the quality of basic research that is taking place here in China," he said, speaking highly of the research quality of the Institute for Stem Cell and Regeneration under the Chinese Academy of Sciences.
He made the remarks at an exclusive interview with China Daily during a media event held Friday by the Ferring Institute of Reproductive Medicine, a facility founded by the institute and Ferring Pharmaceuticals in 2017 to bring together researchers from both Ferring Pharmaceuticals and the academy to find solutions to address global challenges in fertility and high rates of obstetric complications.
"The institute's long-term collaboration focuses on scientific research in reproductive medicine and maternal health that aims to find new treatments for fertility and pregnancy-related diseases," said Out.
"Leveraging ISCR' strengths in basic biological research, we are striving to discover the pathogenesis of diseases and explore novel technologies in stem cell research and regenerative medicine, as well as identifying new targets for drug discovery.
"Drawing on Ferring's rich clinical experience, we will work together to promote clinical translation, which will ultimately benefit more Chinese patients."
The Ferring Institute has set up the ISCR-Ferring Reproductive Health Fund to support basic and translational reproductive research in China by integrating resources and collaborating internationally.
To date, the institute has funded 45 projects, covering 23 research units across 11 cities in China, in areas including placenta biology, uterine biology and infertility/pathologies, gametogenesis and male/female infertility and next-generation assisted reproductive technology, as well as its applications.
During the Covid-19 pandemic, the institute also solicited, for the first time, special research projects on the pandemic and reproductive health from Chinese scholars in reproductive biology and reproductive medicine.
Hu Baoyang, the institute's executive director, said drug research and development is one of the most effective ways to fight diseases and identifying drug targets is the first step in drug research and development, for which basic research can offer insight.