Tencent launches mission to explore space using AI
Share - WeChat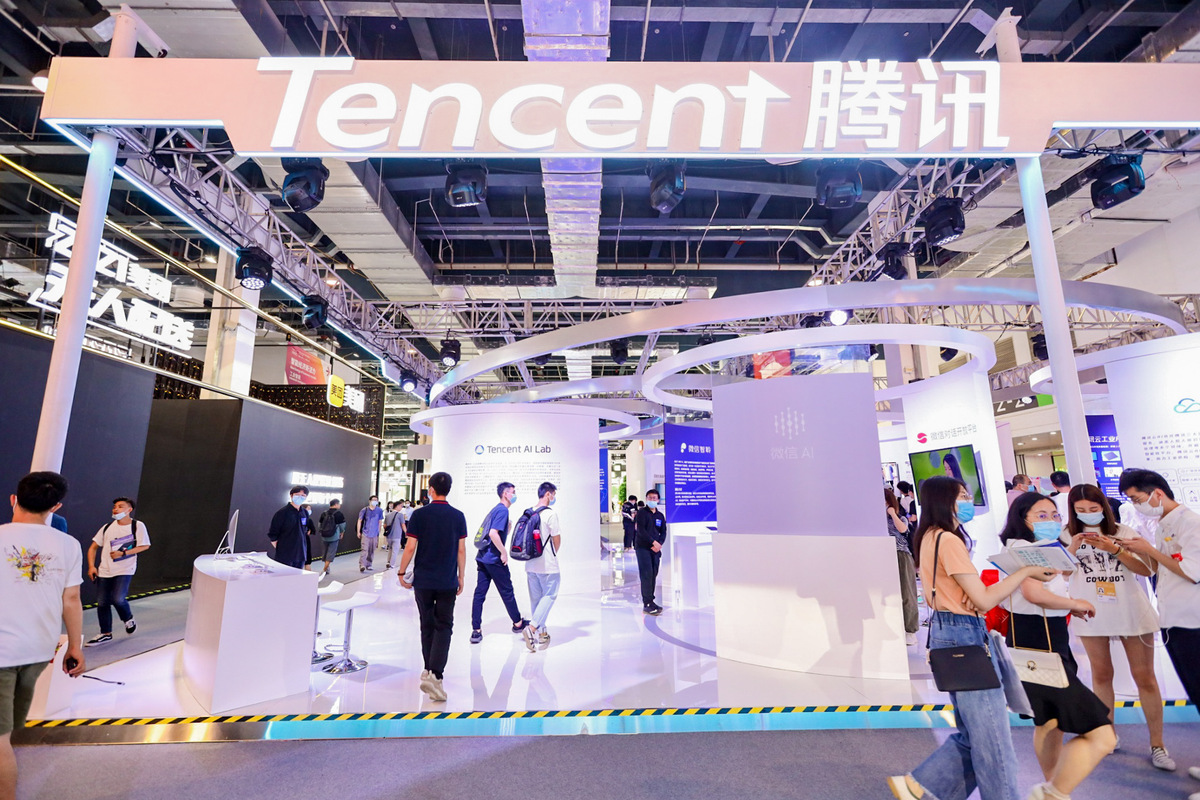 Internet giant Tencent will join hands with the National Astronomical Observatories to find pulsars and explore the universe using artificial intelligence technologies.
The star-exploration plan was announced by Tencent's chairman and CEO Pony Ma during the 2021 World Artificial Intelligence Conference in Shanghai on Thursday.
The joint program will leverage leading computer vision technology by Tencent's YouTu Lab, an in-house AI research house, as well as the computing might provided by Tencent Cloud, Ma said.
The combination of cloud and AI can help process the massive troves data received by China's Five-hundred-meter Aperture Spherical Radio Telescope, which is also the world's largest single-dish and most sensitive radio telescope. Visual AI analysis would then provide clues to find pulsar.
Data generated by FAST in one week is equivalent to about 30 million signal images, which could take about one year for humans to process with naked eye, said Zhang Lijun, vice-president of Tencent and general manager of the company's East China headquarter.
"But AI pre-screening manages to trim that process to just three days, which greatly reduces costs and enhance efficiency," Zhang said.
Scientists are using pulsars to study extreme states of matter, search for planets beyond Earth's solar system and measure cosmic distances.