Volvo unveils latest modern take with Recharge electric concept
Share - WeChat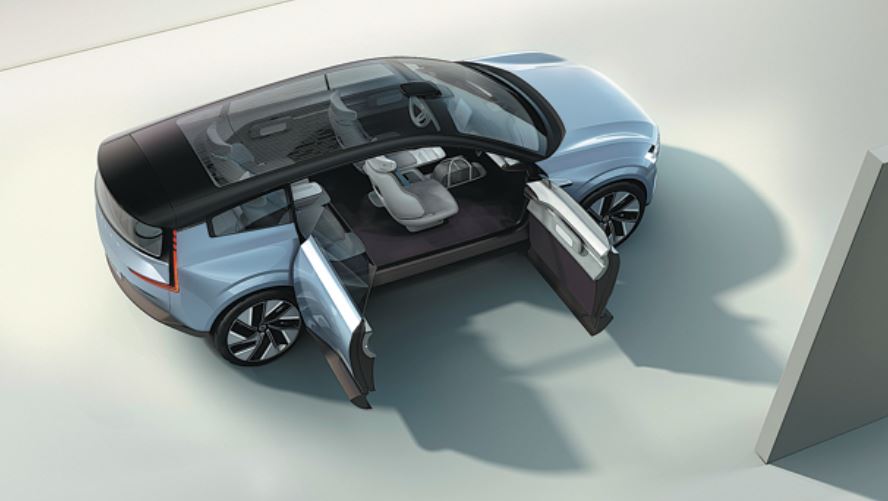 Swedish automaker Volvo unveiled the electric Recharge concept model on Wednesday, highlighting its determination to develop premium electric vehicles.
The Recharge concept delivers Volvo's determination to achieve complete electrification and represents a new trend, according to Robin Page, head of design at Volvo. He added that it showcases a new and more modern body scale and a richer range of features, largely highlighting the limitless possibilities that technology allows for design.
By replacing the internal combustion engine with a whole battery pack, designers are allowed to extend the wheelbase and the wheel hub, to optimize the interior space, especially the rear space, according to the automaker.
Volvo said that its next-generation electric cars will focus on improving range and charging speed.
The automaker has plans to work with Northvolt, a Swedish battery manufacturer, to improve the energy density of its battery products by 50 percent compared with similar products on the market today.
In the next decade, the energy density of batteries on Volvo's vehicles is expected to exceed 1,000 watt-hours per liter, and achieve an actual range of 1,000 kilometers, according to Volvo.
With improvements made in battery technology, software and quick-charge technology, Volvo said charging times are expected to be nearly halved by the middle of the next decade.
Volvo hopes to provide users with sustainable electric vehicles to make their lives easier and more enjoyable, according to Henrik Green, chief technology officer with the automaker.
Through smart innovation and collaboration with key partners, Volvo is able to bring users a longer range, faster charging speed and lower charging cost, thus further driving the popularization of electric mobility, Green added.
Over the next decade, while working on improving battery power, Volvo will make continuous efforts to reducing carbon emissions.
Under Volvo's plan, the battery products developed in collaboration with Northvolt will be produced using 100 percent renewable energy.
In terms of further reducing battery carbon emissions, Volvo has also put forward corresponding strategic initiatives, that is, to fully reuse the valuable materials in obsolete batteries and to achieve the remanufacturing of discarded batteries as much as possible.