Zhou Peng scores 16 points as China rolls past Japan in FIBA Asia Cup qualifiers
Share - WeChat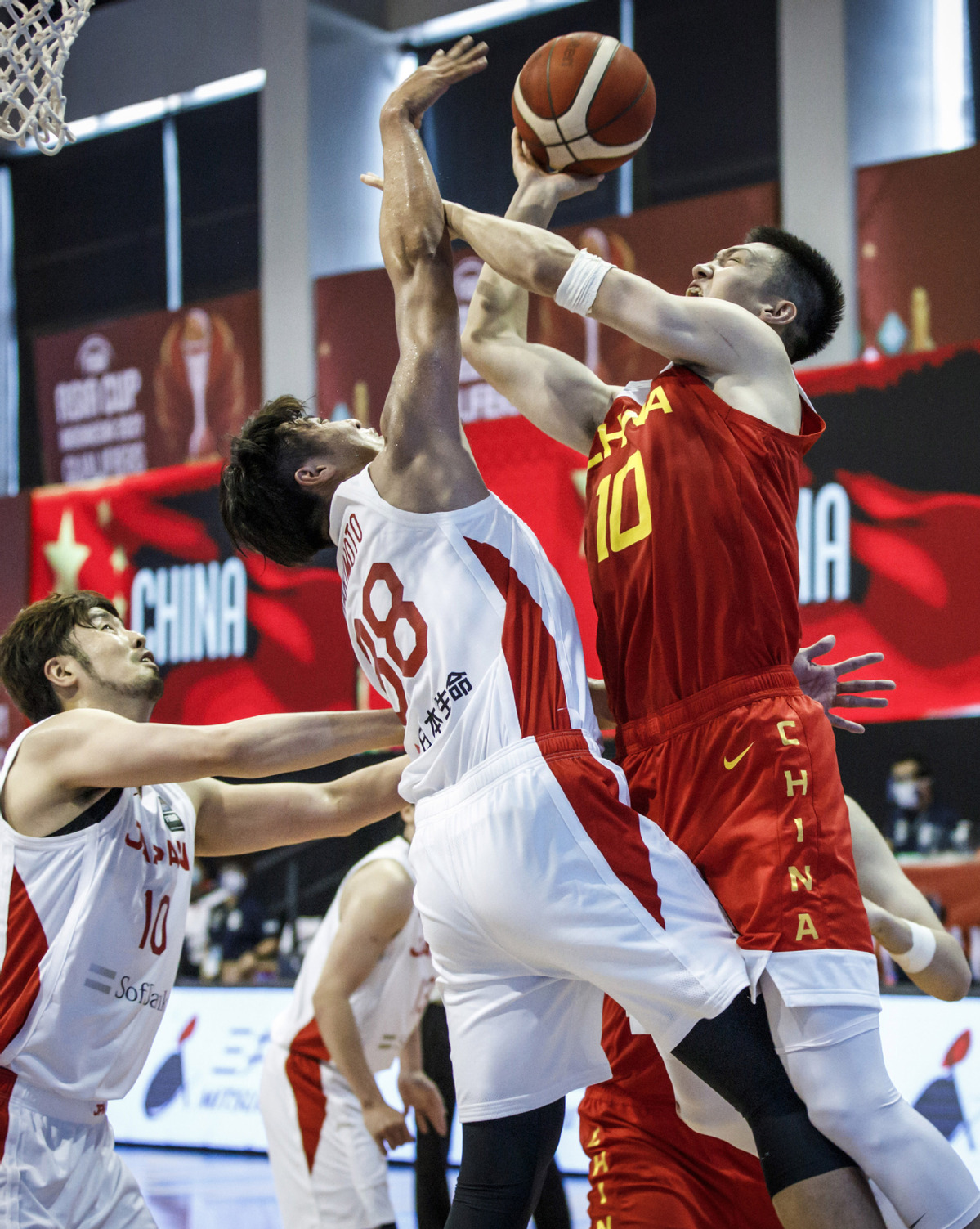 MANILA -- Zhou Peng scored 16 points as the Chinese Basketball team routed Japan 66-57 at the ongoing 2021 FIBA Asia Cup qualifiers here on Wednesday.
Shen Zijie added 11 points and five rebounds, while Zhao Jiwei had six points and seven assists. The defending champions won their Group B opener, although many of their icons, such as Zhou Qi, Guo Ailun, Yi Jianlian among others, were absent from the clash.
Meanwhile, two Japanese NBA players, Rui Hachimura and Yuta Watanabe, also didn't figure in their team's roster.
China started with a 7-0 point dash, and built a double-digit lead in the middle of the quarter with better inside performance. Hu Mingxuan had a layup buzzer, helping China lead by eight points into the second period.
As China dominated the court, the Japanese basketballers kept making attempts beyond the arc. With a miserable 23.08 precent shooting from downtown, the coming Olympic hosts trailed by 12 points at the half break.
Japan managed to cut the deficit to 10 twice in the third period, but its momentum was stopped by China each time. They narrowed it to seven with 4:00 remaining on the clock, but never seemed to stage any serious threat to China.
With Ren Junfei's easy basket, China brought the game beyond Japan's reach in the last minute.
According to the schedule, in Group B, China will have another head-to-head with Japan on Saturday, apart from two more clashes against Chinese Taipei on Thursday and Sunday respectively.
The top two teams from each of the six groups will qualify for the 2021 FIBA Asia Cup directly, for a total of 12 teams, and the six third-placed teams will play in another qualifying tournament, with top four teams securing their berths for the 16-team Asia Cup.