Zeiss, Vivo team up to exploit mobile imaging tech
Share - WeChat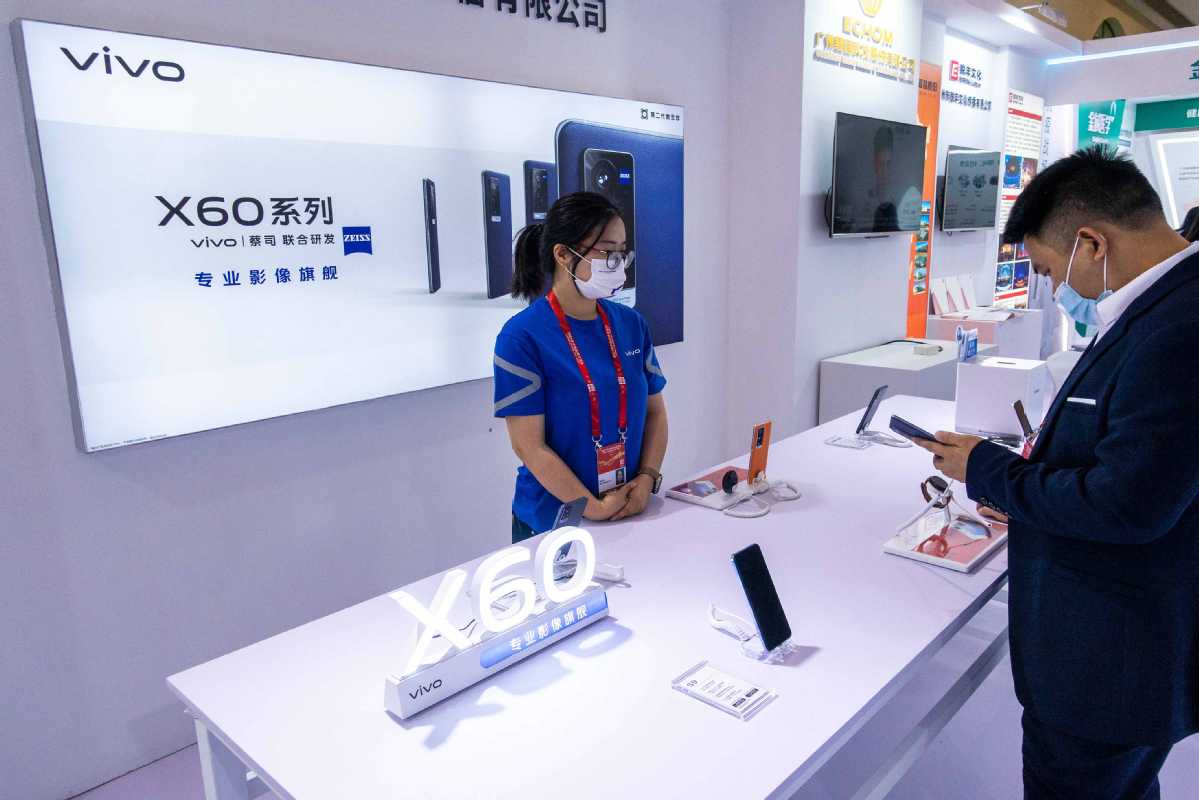 Zeiss Group, a German manufacturer of optical electronics and optical products like top-end eyeglass lenses, binoculars and camera lenses, is looking to exploit the rising potential of mobile imaging technology in the China market.
Maximilian Foerst, president and managing director of Zeiss China, the local subsidiary of the German parent, said the company's deepened cooperation with Chinese smartphone maker Vivo will strengthen its efforts to harness the power of the mobile imaging technology.
In China, smartphone manufacturers are stepping up cooperation with professional camera and optical component makers to meet the growing appetite for high-quality mobile cameras among consumers worldwide.
"We are committed to developing mobile imaging technologies as we see great potential in the extremely dynamic market," said Foerst.
He further said the mobile imaging technology will be a "key differentiator" and an important driver of the mobile market worldwide.
"Photography and video shooting technologies have been seeing quickened shift from cameras with fixed or interchangeable lenses to smartphones as preferred equipment for capturing the remarkable moments of life," he said.
"This development is accelerated by the breathtaking speed of smartphone innovation and the use of smartphones as all-day companions by everyone. It relates also to built-in mobile imaging systems in premium smartphones, which offer more and more opportunities hitherto reserved for only professional cameras. It combines them with the intuitive and convenient user experience of a smartphone," he said.
Zeiss' focus on the mobile imaging technology is a follow-up to its long-term cooperation agreement with Vivo, which resulted in the successful development of the latter's latest premium smartphone, the X60 whose quad-camera offers optical lenses, sensors, image processing algorithms and diverse multimodal features.
"The most impressive thing for me is the strong demand for Vivo products from consumers, particularly the young generation. And Zeiss sees a super fit of both brands," Foerst said.
"Vivo is excited to give X60 users the best mobile photography experience by leveraging the capabilities of Zeiss, a legend in the world of optics for 175 years," said Spark Ni, senior vice-president of Vivo.
"Smartphones have become an extension of the consumer's lifestyle to record and capture the joy-inspired moments of their lives, causing mobile photography to become a critical part of user experience. We have collaborated with Zeiss to bring unparalleled sharpness, clarity and image quality to Vivo smartphones," Ni said.
At the end of May, Vivo, together with partners including Zeiss and National Geographic, kicked off this year's "Vision+" mobile photography project, a global initiative that will build a visual content ecosystem.
Similarly, other Chinese smartphone makers are teaming up with professional camera and optical component makers.
For instance, Huawei Technologies Co has partnered with Leica Camera AG, a German manufacturer of premium cameras and sport optics products, for better camera experience.
Oppo, a smartphone maker in China, is also betting big on strong camera capabilities to attract more consumers, especially the young, through its cooperation with Sony for the co-development of its smartphone with a high-end lens.
According to a report from Counterpoint, a market research provider, growth of smartphone shipments in China turned positive in the first quarter, growing 36 percent compared to last year's COVID-impacted first quarter to reach 90.7 million units.
Counterpoint Senior Analyst Yang Wang said that powered by a new generation of 5G chipsets, phones come with better imaging, display, connectivity and charging standards across the board. "Vivo's strategic partnership with Zeiss and the launch of its X60 series flagship in December helped enhance its brand image ahead of the first quarter."