Belgian beer brand Grimbergen marks a new chapter in brewing
Share - WeChat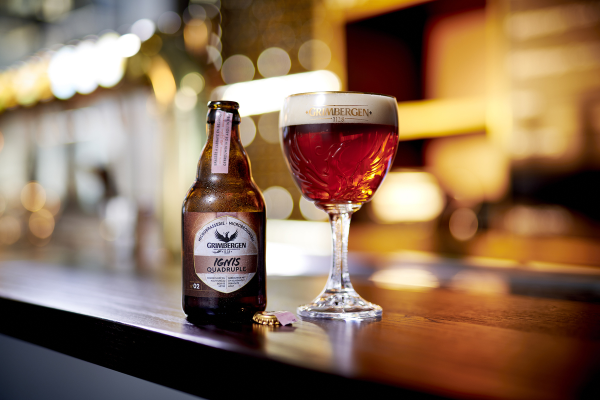 Belgian beer brand Grimbergen unveiled its innovative new brewery inside the famous Grimbergen Abbey near Brussels, Belgium, on Thursday and looks forward to Chinese tourists.
The state-of-the-art Grimbergen Abbey Brewery will bring brewing back to where it all started when the abbey was founded nearly 900 years ago.
The Abbey Brewery was built in a close partnership between the Grimbergen Abbey and Carlsberg Group. Father Karel Stautemas, provisor at the Abbey, was instrumental in building the new facility and has joined the brewing team as Abbey Brewer. When COVID-19 allows, he will complete his brewing qualifications, allowing him and his fellow fathers to continue the legacy of generations of Fathers before him.
Stautemas said: "We want to combine our experience, nearly nine centuries of it, with innovation in pursuit of the most delicious and unique new brews. I think that the microbrewery allows us to do that, to explore and experiment with styles and ingredients in a really exciting way."
To celebrate, Grimbergen has released three exciting new brews –Grimbergen Magnum Opus Brut Beer, Grimbergen Ignis Quadruple and Grimbergen Astrum Pale Ale.
Grimbergen Abbey Brewery also features an on-site bar and restaurant giving visitors the opportunity to savor the rich brews and pair them with dishes from the restaurant Fenikshof.
Later this year, Grimbergen will also open a Brewery Experience Centre that will give visitors the opportunity to immerse themselves into the rich heritage of Grimbergen and the magic behind its innovation, and it also welcomes Chinese customers to come and experience the authentic Belgian beers.
Most Popular