More Chinese NEVs headed for Norway
Share - WeChat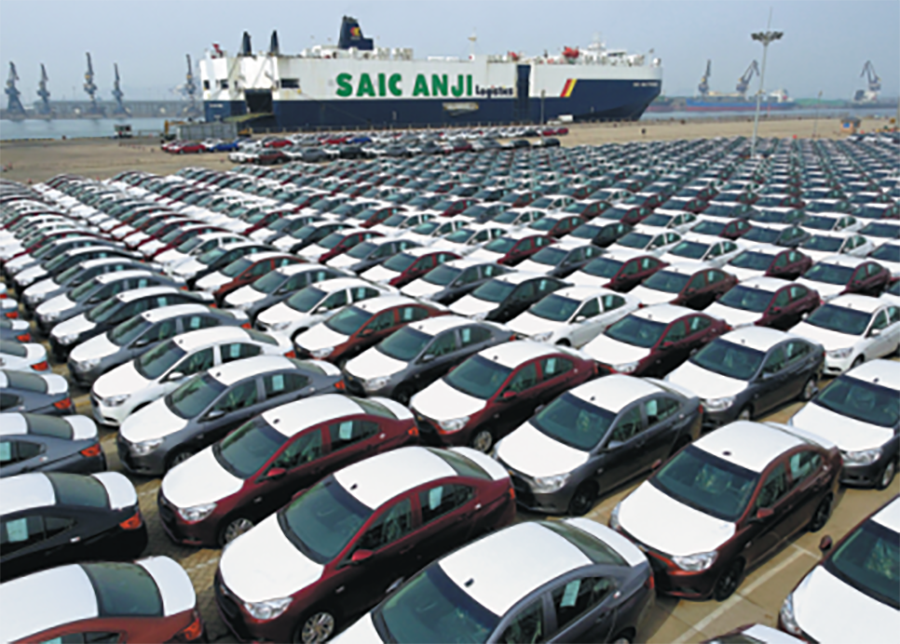 Chinese new energy vehicle producers are making a foray into Norway, one of the most NEV-obsessed countries worldwide, as a first approach to Europe.
On Wednesday, BYD announced it will deliver 1,500 Tang SUVs in Norway by the end of this year, just as the company celebrated the production of its millionth NEV. A batch of 100 electric SUVs will be shipped to Norway at the end of May.
Earlier this month, Chinese electric car startup Nio announced it plans to begin deliveries to Norway in September. This would make it the company's first entry into a market outside of China.
Nio plans to first launch its ES8 SUV in Norway this year, followed by its ET7 sedan in 2022.
The company said that it will establish a "fully fledged ecosystem" in Norway, going beyond vehicles and servicing to include a lifestyle brand and community app.
The group will also invest in charging infrastructure, with plans for four battery swapping stations in Norway connecting five major cities by the end of 2022.
It comes after competitor, Xpeng Motors, delivered 209 electric Xpeng G3 SUVs to the country. They left in a ship from Guangzhou, in South China's Guangdong province, bound for Norway in February. It was the company's second shipment to the Nordic country, after the first 100 cars arrived in December.
WM Motors and SAIC have also exported products to Norway before.
Nio founder and CEO William Li said: "Norway is the most EV-friendly country. Meanwhile, its culture of loving nature and innovation resonates with Nio's vision in many ways."
Li said that the decision to have Norway as its first overseas destination is backed by long-term thinking. The company plans to enter more countries in Europe in the future.
Chinese carmakers are using Norway as the launchpad to expand overseas markets thanks to its mature supporting conditions and policy dividends, an industry expert said.
According to the Norwegian Road Federation, nearly 77,000 electric vehicles were sold in Norway last year, accounting for more than 54 percent of overall new car sales. Norway is the first country in the world where EV sales accounted for over half of all new vehicle sales.
In March, the new car sales proportion of NEVs rose to 84.9 percent. The industry expert, who is based in Norway, forecast that the vehicles will account for 65 percent of car sales for the whole of this year.
Further growth is also backed by a government climate plan that aims to cut greenhouse gas emissions by 50 percent by the end of the decade, based on 1990 levels. The glacier-rich nation, part of which lies in the fast-warming Arctic Circle, also plans to make sure all new passenger cars and light-goods vehicles sold by 2025 are zero emissions.
Electric vehicles benefit from preferential tax treatment in Norway, including an exemption from an 8,500 euro ($10,275) registration fee that applies to fossil-fuel-powered cars.
Also, Norway has mature charging facilities with 450,000 charging piles registered by the end of 2020. It means that for every 10,000 Norwegians there are 35 charging piles.
The expert added that with the products of Chinese NEV companies entering a mature period, exporting is undoubtedly an important step to realize large-scale development worldwide.
But strict European regulation and competition from carmakers there, such as Volkswagen, Daimler, Renault and others, will bring challenges, he said.