Tibet focusing on people's livelihoods
Share - WeChat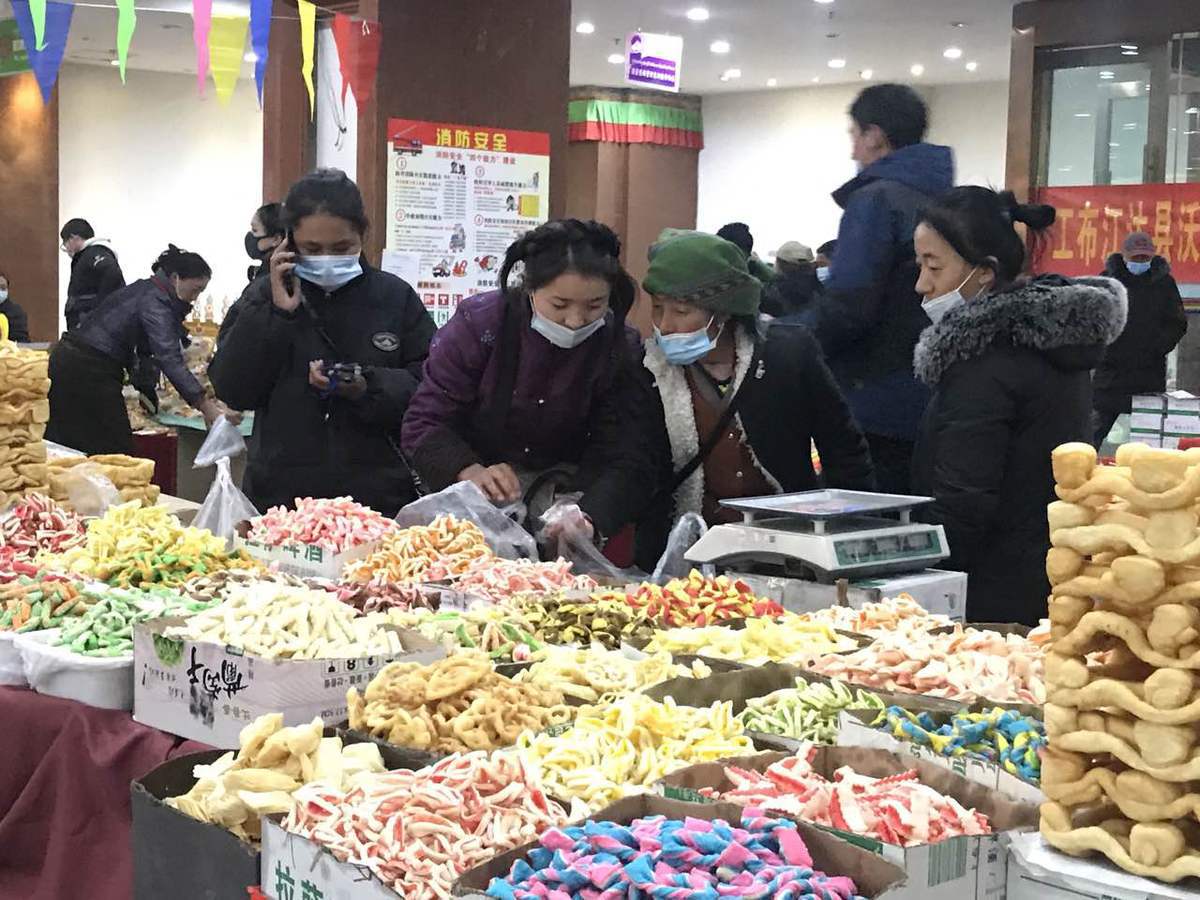 Changes in consumption
Poverty eradication efforts have not only enriched people, but have also brought about dramatic improvements in their quality of life, Wu said. "Such changes can be easily seen in people's consumption."
Compared with five years ago, local residents are now consuming more vegetables and spending more on clothing and medical services.
"The old saying in Tibet is, 'only rich people eat vegetables'," Wu said.
That notion has changed. In the past five years, the per capita consumption of vegetables has increased by 23 kilograms, while that for rice has dropped by 126 kg.
In some places where it was too difficult to grow produce in the past, people are enjoying locally planted fresh vegetables and even fruits such as watermelons and strawberries that the older generation had never seen.
Take Zada county in Tibet's Ngari prefecture, where the average altitude is 4,000 meters above sea level, as an example. Residents there are now growing produce in greenhouses.
Locals have also changed their attitude toward medical services. According to statistics, local medical spending has increased-the average consumption of medical services per capita has increased by 160.9 percent over the past five years-with more people going to hospitals as it has become very convenient for them to see doctors. Thanks to the central government's huge investment in Tibet, clinics have been set up in every township, and hospitals have been established in every county.
Education might be the last thing Tibetan people need to spend their money on, as the region offers 15 years of government-supported education, compared with nine-year compulsory education in other parts of the country, according to Wu.
Transportation has also improved. Before 1951, many places did not have proper roads. People often had to carry goods either on their backs or on the backs of horses or yaks, and they often had to walk on steep terrain.
Now, proper roads provide access to the region's villages, townships and counties, and railways bring travelers to Lhasa, the region's capital, as well as Shigatse city. Additionally, the Qinghai-Tibet Railway has been operational since 2006, and a second major railway, the Sichuan-Tibet Railway project, is underway.