Zhang Yimou's war film to premiere ahead of China's Army Day
Share - WeChat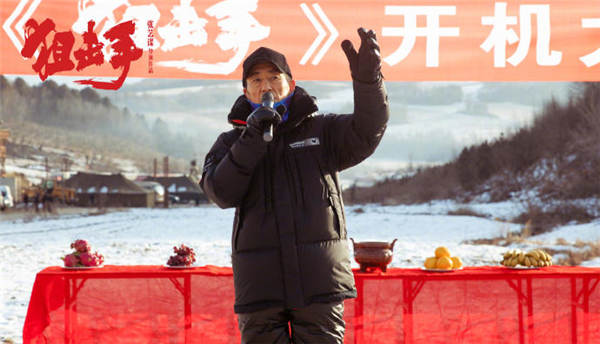 With his first spy film "Cliff Walkers" grossing over 1 billion yuan (about $155 million) over the past three weeks, renowned director Zhang Yimou will woo China's box office market with a new war film in July.
Entitled "Ju Ji Shou", or "The Coldest Gun" in English, the film revolves around a sharpshooter squad of the Chinese People's Volunteers in their heroic fight against the enemies during the War to Resist US Aggression and Aid Korea (1950-1953).
It is set to hit Chinese theaters on July 30, just two days ahead of China's Army Day, which falls on Aug 1, according to the official Weibo account of the director's workshop.
"Cliff Walkers" was released on April 30. It follows Communist Party special agents as they test their wits against their enemies to complete a secret mission in 1930s Harbin, Northeast China.
The spy film has been hailed by critics as not only a personal breakthrough for the director in terms of film genre and narrative exploration but also a breakthrough for new patriotic films in China.
Also set in the same war, "The Sacrifice" co-directed by Guan Hu became a blockbuster after landing in theaters in October last year, grossing more than 1.12 billion yuan.