AI to usher in brand new age
Share - WeChat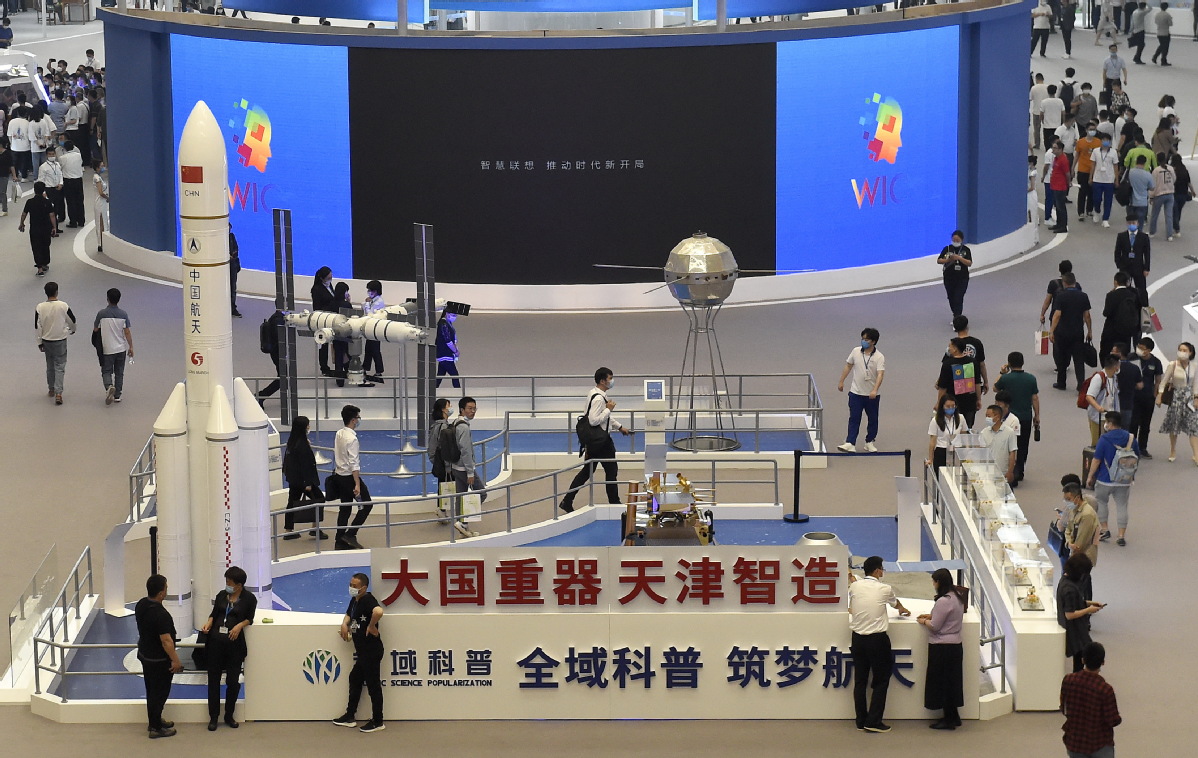 China will enter a new era with the further development of artificial intelligence technologies and blossoming industrial applications, said an industry insider on Thursday.
"AI will first play a key role in helping industries to achieve intelligent production and enable green and low-carbon development to occur faster," said Wang Yu, research fellow at the College of Intelligence and Computing at Tianjin University.
Wang said this development is especially important as China strives to peak carbon emissions by 2030 and achieve carbon neutrality by 2060, and it will take the country a much shorter time to achieve neutrality compared to developed countries.
"Based on historical data and real-time data monitoring, AI can do short-term and long-term forecasts, such as wind speed, to predict power generation of new energy, thus effectively reducing the generation of thermal power and of course reducing carbon emissions," he said.
Wang made the remarks at the latest Vision China event held by China Daily and the Information Office of Tianjin Municipal People's Government on Thursday. The event was themed: "New Era of Intelligence: Empowering New Development, Fostering New Pattern".
"With AI, cities will be more intelligent. The AI system, which uses the dynamic open environment scenario application, will promote the development of intelligent transportation represented by autonomous vehicles, and greatly improve people's travel convenience," Wang said.
For instance, autonomous buses and autonomous taxis are becoming increasingly commonplace. In Tianjin's Haihe Education Park, autonomous buses are being tested, he added.
According to a report by global market research firm International Data Corp, China will become a major driver for global AI development and account for 15.6 percent of the market by 2024.