Smart product manufacturers expand overseas market
Share - WeChat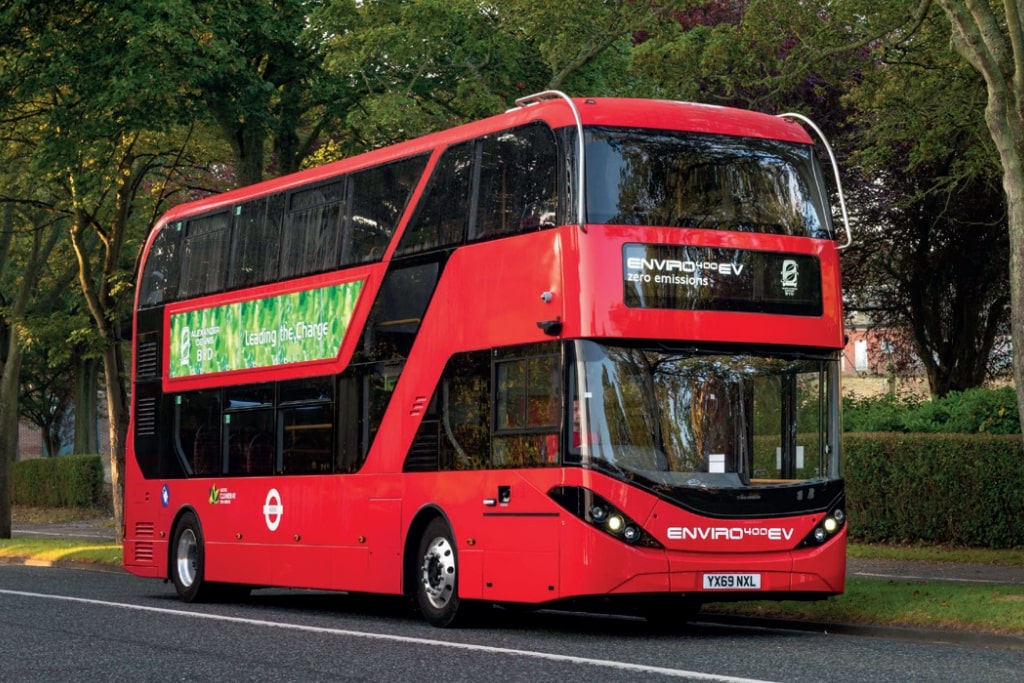 As China's manufacturing sector has further optimized in recent years, domestic companies have been devoted to expand the overseas market, bringing foreign customers intelligent and environmentally-friendly life solutions, People's Daily reported.
Electric bus
Early in 2015, Chinese carmaker BYD began cooperation with Alexander Dennis Limited, the biggest bus builder in Britain. The pure electric eBuses developed enjoy high popularity locally, accounting for over 60 percent of market share with more than 400 units in operation.
"Chinese manufacturers are making contributions to drive a clean air revolution in the UK," said the manager of a bus operator in London.
Up to now, the BYD electric bus has expanded its coverage in over 100 cities in more than 20 European countries, with accumulative mileage exceeding 60 million kilometers, which reduces carbon dioxide emissions by about 60,000 tons.
He Yipeng, general manager of BYD Europe, said the company eyes developed European nations as its target, aiming to improve auto-making quality through fierce competition in the local market.
So far, BYD has received orders of more than 1,500 pure electric buses in Europe, accounting for about 20 percent of market share.
The key to BYD's success overseas lies in its core technology advantages in auto chip, battery, motor, electric control and charging supporting equipment, He said.
Intelligent monitoring and diagnosis system for the bus based on big data also helps to reduce operation fees, and facilitates smart transportation development.
Commercial UAV
Unmanned aerial vehicles, or drones, have been playing a more important role than before in agricultural sectors. DJI, a Shenzhen-based UAV maker, offers small-scale farmers a cheaper alternative to plane-based insecticide and fungicide applications.
"We are a company focusing on commercial UAV applications, and DJI drones are our first-pick when dealing with spraying pesticides on crops," said Dexter Tangocci, director and co-founder of Integrated Aerial Systems in South Africa.
With high flexibility, durability and effectiveness, DJI has expanded its users' coverage among South African farmers, ranging from corn planters to orange and tea growers.
"Chinese technology products are both innovative and cost-effective, "Dexter said.
Besides DJI, tech brands from China, such as Xiaomi, Lenovo and Huawei, are gaining increased popularity and acceptance in South Africa.
Smart home appliances
As the internet of things, cloud computing and artificial intelligence gradually enter people's daily lives, smart home appliances developed rapidly to meet consumer's demand.
Haier Smart Home, an electronics manufacturer under Haier Group Corporation, introduced a smart wine cabinet in cooperation with Vivino, the world's largest online wine marketplace, last September in Germany.
The cabinet can automatically identify and register the brand, vintage, origin and other information of over 1,000 kinds of wines, and users are able to purchase wine via Haier's app platform.
Haier builds up an open ecology system that enables users to interact with home electronics, said Yannick Fierling, CEO of Haier Europe.
Haier's business in Europe maintained fast growth during the COVID-19 pandemic, Yannick said, especially in the field of high-end home appliances. Sales volume increased by 20 to 30 percent compared with that of 2019, being the fastest among Haier's European peers.