Music festivals return during May Day holiday, offline entertainment industry welcomes recovery
Share - WeChat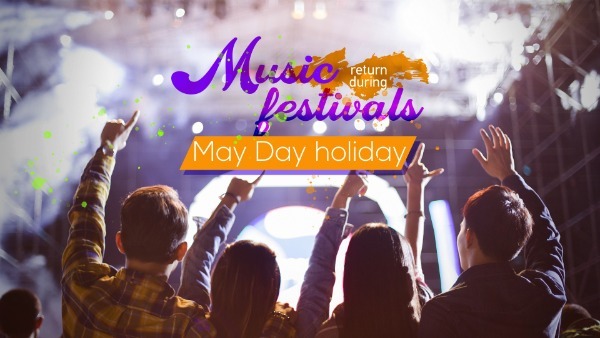 As the flowers bloom, so have the crowds. Music fans across China have moved from one music festival to another since the first day of the May Day holiday, bringing new life to China's offline entertainment industry after the epidemic.
Nearly 20 music festivals have been held during the five-day holiday in China; at most, there were eight festivals within a single day in various cities. Besides longstanding events like the Strawberry and Midi music festivals, a batch of new music festivals welcomed audiences.
Music festivals, old and new
The Strawberry Music Festival was successively held in Beijing, Shanghai, Wuhan and Nanjing during the holiday, with a profound theme this year: "RE," which could be interpreted as "restart, reward, recover," after everyone went through the epidemic last year.
Founded in 2009, the Strawberry Music Festival has become an outdoor music feast in spring for young people across the country and one of the most iconic music festivals in China. "Strawberry" not only refers to the fruit, but also a life attitude, according to its organizer, and the festival is redefining the definition of entertainment.
The Midi Music Festival, dubbed as "China's Woodstock," is among the country's largest rock music festivals. From May 1 to 4 this year, rock singer-songwriters Cui Jian and Xu Wei, and rock band Second Hand Rose hit the stage in Jinan city and Binzhou city respectively. The festival was also held in Chengdu, Sichuan province, from May 3 to 5.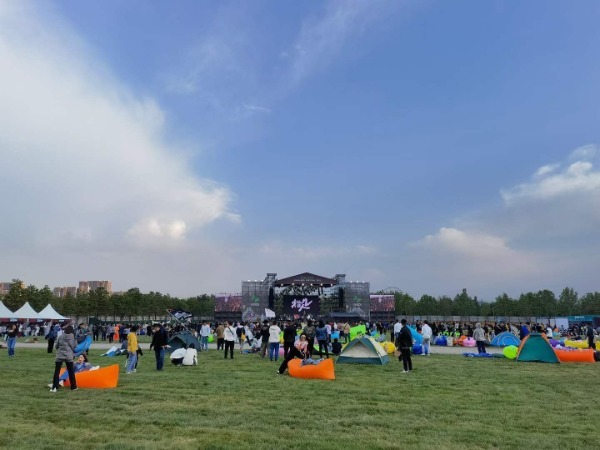 The first Midi Music Festival was launched at the Midi School of Music in Shangdi in northern Beijing's Haidian District in 2000, and it was the first official music festival in China.
Apart from these two iconic music festivals, new music festivals in small cities – such as the Sunflower Music Festival in Zibo, Shandong Province – brought the charm of music to a wider range of audiences.
Recovery of offline entertainment industry
Live music has been one of the hottest categories in the offline performance market. With the epidemic effectively under control, offline performances have increasingly reopened.
Higher ticket prices for music festivals are becoming a trend. For example, a single-day ticket to the StarNest Mystery Music Festival cost 888 yuan (about $137), and a VIP ticket was 1,088 yuan (about $168) per day. Compared with last year, the price of a Strawberry Music Festival ticket in Beijing this year went up by 40 yuan. Even so, these tickets still sold out immediately.
The high prices didn't deter people from attending those musical festivals, as the offline entertainment industry is welcoming a full recovery.