Win-win ties will make the chip cake bigger for Chinese firms
Share - WeChat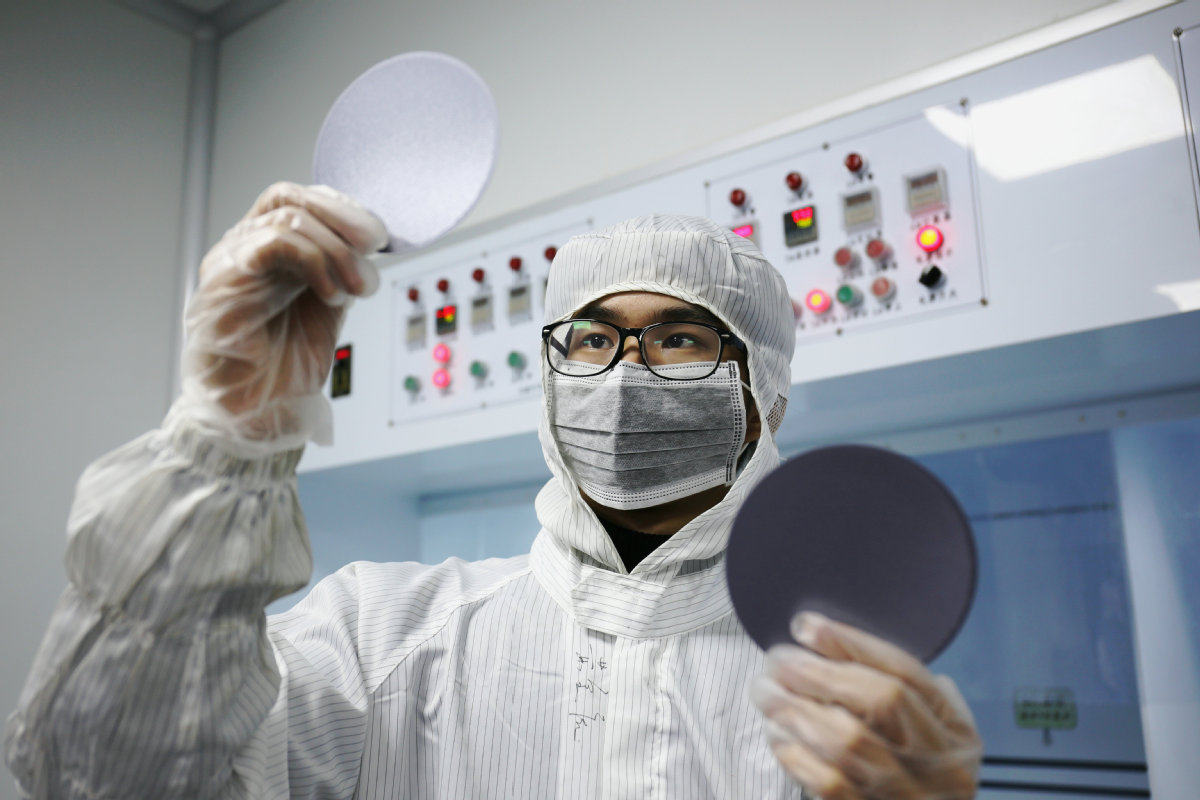 As a string of Chinese technology companies, including Baidu Inc and Xiaomi Corp, announced their plans to manufacture vehicles, many people worried that they will have to address lots of challenges, including the ongoing global chip shortage woes.
Starting from the end of last year, a severe shortage in semiconductor products has been dogging industries like automobiles, smartphones and personal computers, and forced some companies to cut production.
Amid the chip shortage pain, discussions on semiconductor technology have been particularly hot in China, chiefly because the nation is the world's largest market for integrated circuits.
Since 2015, China has been spending more on chip imports than on crude oil imports annually.
But the self-sufficiency rate of China's integrated circuits is only 15.9 percent. Chinese companies account for only 38.7 percent of chips produced in the nation every year. The rest are produced by overseas companies such as Samsung, which has chipmaking plants in China.
These data highlight the imbalance between chip supply and demand in the Chinese market. Of course, such strong demand is not just for the Chinese market.
For example, Huawei and Xiaomi buy tons of mobile phone chips every year, but many of their products are sold overseas. However, from the perspective of direct supply and demand, there is still a severe shortage of chips.
According to the financial data provider Wind, many foreign semiconductor companies' sales in the Chinese market in recent years have accounted for a relatively high percentage of their overall sales.
The Chinese market, for instance, accounted for nearly two-thirds (65.4 percent) of Qualcomm's overall revenue. Broadcom derived 53.6 percent of its sales from the Chinese market. This shows that the Chinese market is the main source of revenue and profit for these foreign semiconductor companies, which also highlights China's heavy reliance on these overseas companies.
In fact, there is an urgent need for chips in both mass-consumer sectors like mobile phones and industrial manufacturing fields such as automobiles.
Chips are highly profitable. If domestic enterprises want to upgrade their technology and pursue the upstream of the industrial chain, they will undoubtedly encounter resistance. This is also the reason why technology powers have created barriers for China.
From the perspective of the capital market, the chip industry is in cyclical fluctuations, and there are cyclical investment opportunities, which can fuel the growth of domestic chip companies.
Generally speaking, cyclical investment opportunities are divided into long-term, medium-term and short-term ones.
Long-term investment opportunities mainly come from the emergence of disruptive new technologies in downstream terminal demand, like new energy vehicles, autonomous driving, cloud computing, artificial intelligence and the internet of things. These technologies give new companies an opportunity to challenge established chip giants.
Mid-term investment opportunities exist in the stage of expanding production capacity. It takes time for new plants to materialize from an idea. Similarly, it takes time for an investment project to reach plant construction and operations, to scale up production to achieve stability in output. This is a medium-term opportunity.
Short-term opportunities lie in the inventory cycle. For example, the recent supply shortage of automotive chips is partly because high-margin, large-volume chips such as mobile phone terminals occupy the larger production capacity of factories. Coupled with the major structural adjustments in the automotive industry in 2020, a severe supply shortage emerged.