IMF: China's pursuit of balanced growth helps carbon cut
Share - WeChat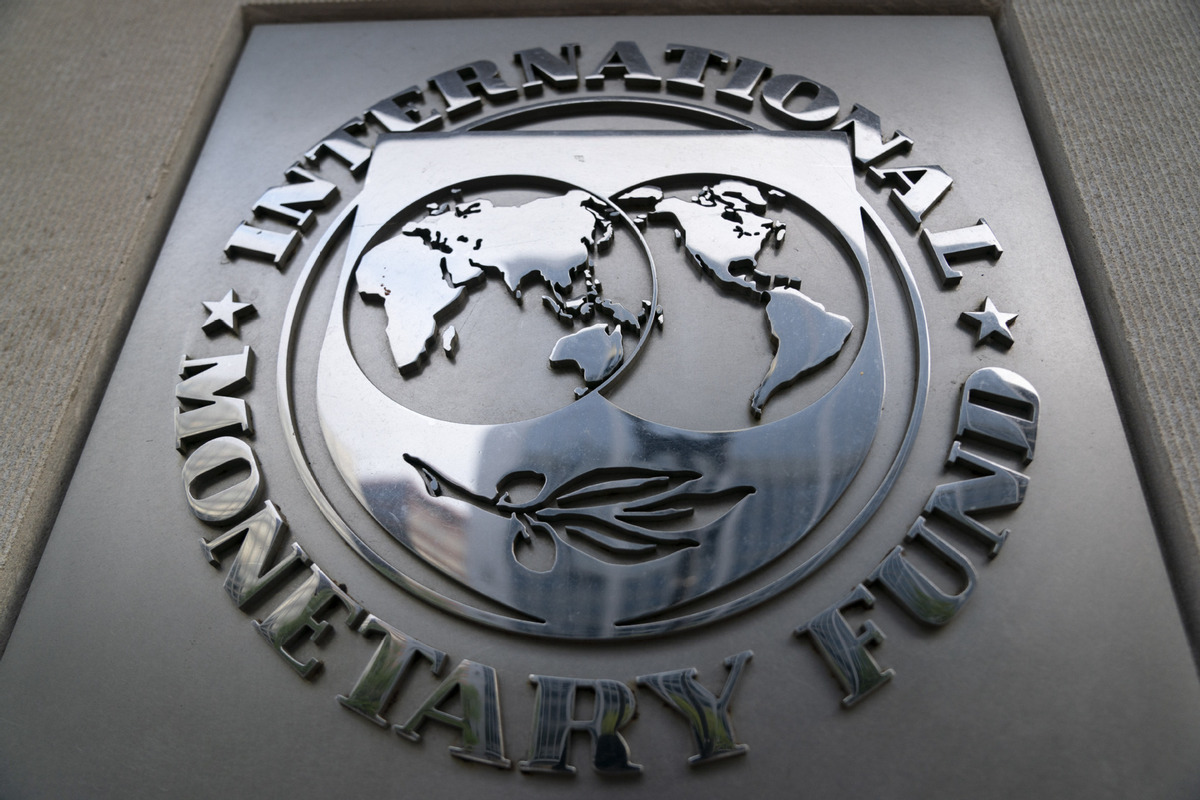 China's pursuit of "high-quality, sustainable" growth would substantially reduce its carbon emissions, and the efforts would be amplified by market measures, the International Monetary Fund chief said Thursday, as the country's central banker confirmed that a national emissions trading system will start by the end of June.
"China's continuing reforms toward high-quality, sustainable, and balanced growth can also contribute to lowering carbon emissions," IMF Managing Director Kristalina Georgieva said at a virtual High-Level Seminar on Green Finance and Climate Policy, co-sponsored by the global lender and the People's Bank of China, the central bank.
Georgieva, whose institution has been championing green recovery amid the COVID-19 pandemic, has been calling for global efforts to turn the crisis into opportunity by building greener and more climate-resilient economies.
In China's case, shifting away from investment-heavy to consumption-led growth, and supporting the expansion of services and high-tech sectors, as envisaged in the country's 14th Five-Year-Plan (2021-2025), will reduce the energy demand and carbon intensity of growth, making it easier to achieve the nation's climate goals.
"These efforts would result in a big cut to emissions—which would be amplified by synchronization across markets," she said.
That is why the IMF is advocating for carbon price floors in the world's largest emitters to ensure more substantial climate change mitigation, the IMF chief said.
She said that while there is no one-size-fits-all for countries' policies, there is a growing consensus that carbon pricing is the most efficient and cost-effective approach to curbing emissions.
China's existing coal tax could eventually be scaled up to curb CO2 emissions, she said.
China has announced the goal of peaking carbon emissions by 2030 and achieving carbon neutrality by 2060.
To attain the goal, public awareness of emission reduction has to be raised, and the carbon market has to play a greater role in price discovery, said Yi Gang, governor of the People's Bank of China.
Price discovery, or price discovery mechanism, is the process of determining the price of an asset in the marketplace through the interactions of buyers and sellers.
Speaking at the online meeting, Yi said China's national emissions trading system will be up and running by the end of this June after regulators solicited opinions on its operational rules.
"These rules suggest that there will be fewer emission quotas that are freely allocated to polluters previously, and financial regulators should be involved in the supervision of the carbon market," he said.
The central banker said China's carbon market is still in its initial stage, and its financial nature needs to be further clarified.
"The carbon market should be a financial market in nature and allow carbon financial derivatives trading. This will make sure that all risks are fully priced in so that the carbon price plays a better role of serving either as an incentive or a constraint," Yi said.
Georgieva said that China is taking a major step forward by introducing a national carbon emissions trading system for the power sector.
She noted, however, that system is designed "slightly differently" from those in other countries in that instead of a cap on the total emissions a firm can generate, there are limits on emissions relative to a firm's energy output.
Over time, the system can become more comprehensive by shifting the focus to a cap on total emissions, gradually adopting more ambitious targets, and extending it beyond the power sector, according to the IMF chief.
Yi underscored the need to evaluate the potential impact of climate change on financial stability.
"It will take 70 years for the EU, 45 years for the US, and about 30 years for China to move from carbon peak to net zero," he said.
Such a short time "means our financial institutions are faced with grave risks and should begin their green transition right away," Yi said.
He called for "greater attention" to the fossil fuel-related transition risks, as fossil fuels, mainly coal, account for 80 percent of China's energy consumption mix, but by 2060, that ratio is expected to fall below 20 percent.
"China's financial institutions have invested heavily in carbon-intensive assets, and the risk of asset price adjustment caused by the green transition must be closely monitored," Yi said.
As to green financing, both Yi and Georgieva highlighted the role of public and private funds.
By estimation, China will need to invest 2.2 trillion yuan ($340.5 billion) per year to reduce carbon emissions by 2030, and this amount will further grow to 3.9 trillion yuan from 2030 to 2060, according to Yi.
"Government funding alone is far from enough. We need to encourage more private capital participation," he said.
Georgieva also said the sheer size of the climate mitigation task ahead calls for trillions of dollars in green investment.
"This suggests, in China as elsewhere, there is room to foster more private-sector green financing by efficiently steering capital from 'brown' to green investment, for example, through price signals and regulatory incentives," she said.