Vorwerk Group to open digital solution center in Shanghai
Share - WeChat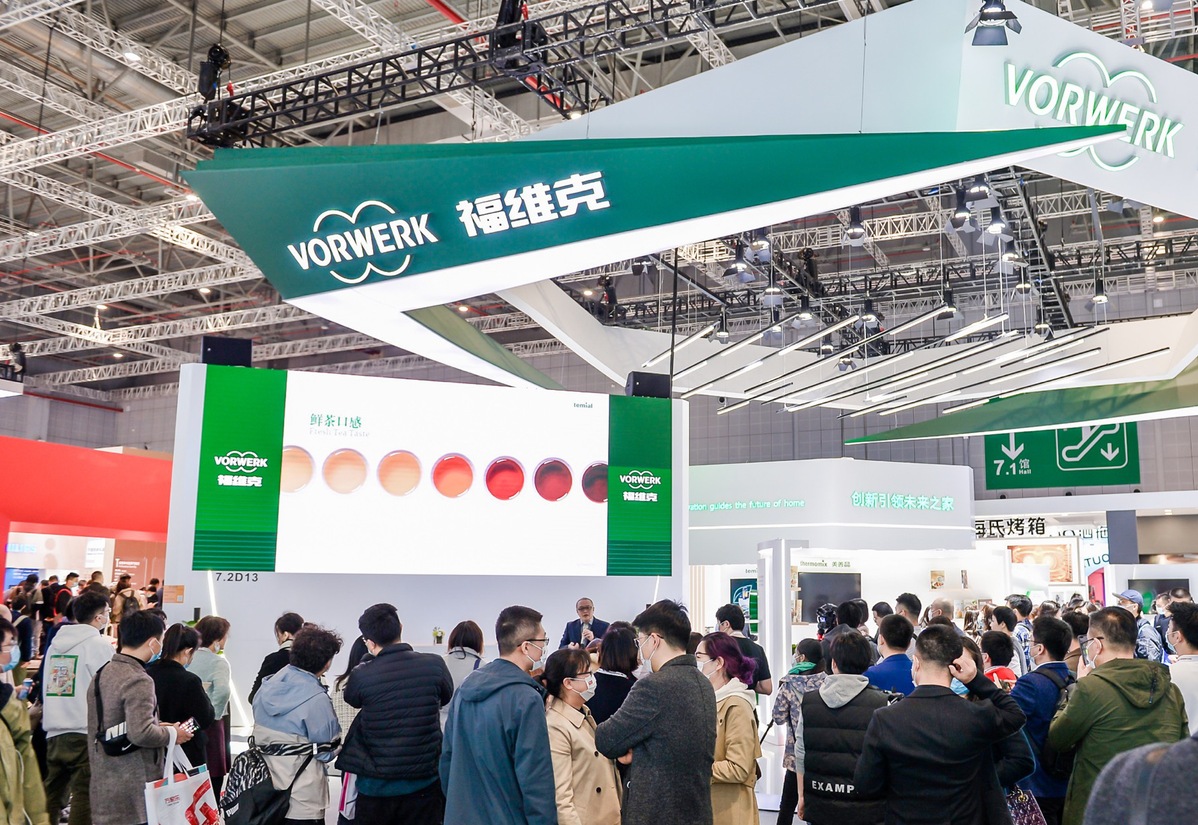 Vorwerk Group, the German industrial and technology company, will establish a digital solution center in Shanghai this year to facilitate its transformation from a manufacturing company to a service-oriented manufacturer, said a senior executive.
In addition to putting new production lines in its factory in Shanghai to boost production capacity this year, the company plans to introduce more digital-related products to meet the surging demand for smart household appliances in China.
"We hope to seize the fresh opportunities arising from China's dual-circulation development paradigm via introducing more personalized products and services that add value and health relevance to their lives, as well as participation in exhibitions, such as the Appliance and Electronics World Expo held in Shanghai annually," said Cha Sheng, general manager of Vorwerk China.
Proposed by the central leadership, the dual-circulation development pattern emerged as the overriding economic theme, with innovation, opening-up and the need to boost domestic demand identified as priorities during the new plan period. It sees domestic circulation as the mainstay and domestic and international circulations reinforcing each other.
"The COVID-19 pandemic has also pushed the growth potential of the stay-at-home economy, as more people stay at home longer and purchase more household appliances, such as smart cooking machines, vacuum cleaners and other products these days," he said.
After years of growth, consumption has become a key growth engine for China. Consumption spending accounted for 54.3 percent of the country's GDP in 2020, the highest in recent years, and remained a major driving force for economic growth for the seventh consecutive year, data from the National Development and Reform Commission showed.
While expanding domestic demand and ensuring the smooth flow of the internal circulation - the domestic cycle of production, distribution and consumption - China's efforts also focused on boosting both exports and imports. This strategy will not only build a broader platform for global cooperation, but also encourage more foreign firms to invest in China, he added.
Supported by about 4,000 employees in China, Vorwerk aims to accelerate the transformation of its business nature from a manufacturing company to a service-oriented manufacturer to better adapt to China's changing market environment.
The signing of the Regional Comprehensive Economic Partnership and the conclusion of the talks of the EU-China Comprehensive Agreement on Investment, also will create more favorable conditions for both Chinese foreign companies to better distribute goods, expand sales channels in the European Union, China and Asia-Pacific markets in the coming years, said Sun Fuquan, vice-president of the Beijing-based Chinese Academy of Science and Technology for Development.