CIIE exhibitor alliance form two new committees
Share - WeChat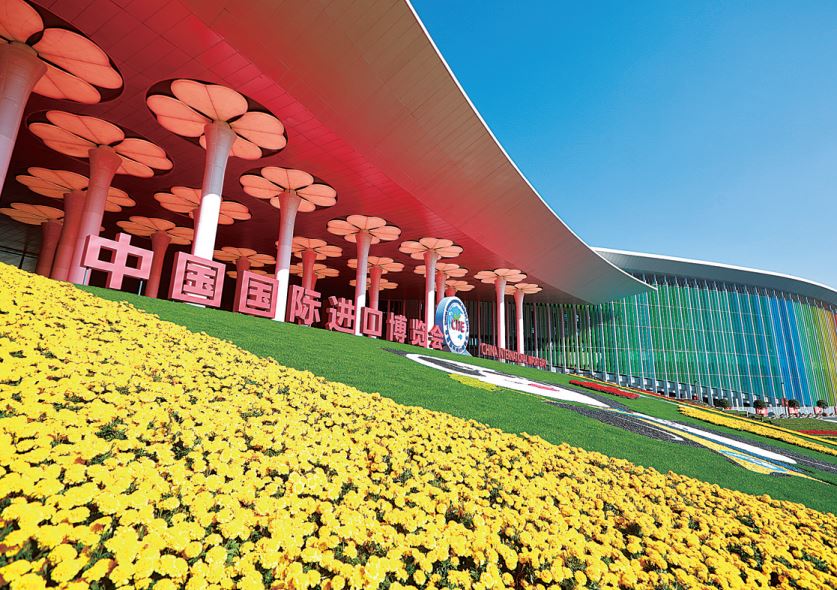 The China International Import Expo Exhibitor Alliance set up two professional committees — one for smart transportation and new energy, and the other for integrated circuit — on March 29.
The founding members for the smart transportation and new energy committee consist of 14 companies and institutions. This committee will focus on global automotive industry upgrading led by the technological innovation.
It has invited the Investment and Technology Promotion Office (China, Beijing) of the United Nations Industrial Development Organization to be its supporting party.
The chair for the smart transportation and new energy committee is Michelin China.
The CIIE Bureau announced earlier that it will continue to hold a special exhibition zone for smart transportation at the fourth edition of the expo this year.
As the core of the information technology industry, the integrated circuit industry is a strategic fundamental industry that supports the country's economic and social development as well as its national security.
A total of 10 companies and institutions have become the founding members for the professional committee, with the Shanghai Integrated Circuit Industry Association invited as the joint organizer of the committee.
The chair for the integrated circuits committee is Qualcomm China.
Liu Fuxue, deputy director-general of the CIIE Bureau, said that in the context of the accelerated digitization of global manufacturing, the integrated circuits and automobile industries have been empowering each other.
Liu added that he hopes the two professional committees will make better use of the CIIE to strengthen cross-industry exchanges, complement each other and create a new example for cooperation.
Wu Yabin, director of ITPO Beijing, UNIDO, said the Fourth Industrial Revolution continues to subvert traditional manufacturing. Since the COVID-19 pandemic, customization and remote control applications have greatly accelerated the digital transformation of manufacturing, and the future of the semiconductor and smart transportation industry will experience unprecedented changes, he said.
Fu Xinhua, deputy director of the Shanghai Municipal Commission of Economy and Informatization, said that automobiles and integrated circuits are important parts of the national industry and he believes that the establishment of the two special committees will play a positive role in strengthening the functions of the CIIE and promoting the upgrading of domestic industries.
In recent years, China has issued a series of policies to support the development of the integrated circuit industry.
A tariff exemption for imports of certain integrated circuits products was issued by the Ministry of Finance, General Administration of Customs, and State Administration of Taxation on March 16.