Distance runners enjoy pastoral views in Wuxi
Share - WeChat Yangshan Half Marathon, one of the most popular rural races in China, took place on March 28 in Yangshan town, Wuxi, East China's Jiangsu province, with 5,000 entrants tackling a picturesque route lined with blooming pink peach blossom.

The race was part of the 25th Yangshan Peach Blossom Festival, which included a photography competition, a short video contest, a culture and arts festival, and a sketching event for university students.

Yangshan is located in west Wuxi's Huishan district, and is renowned for its tasty and juicy honey peaches, which ripen between June and August.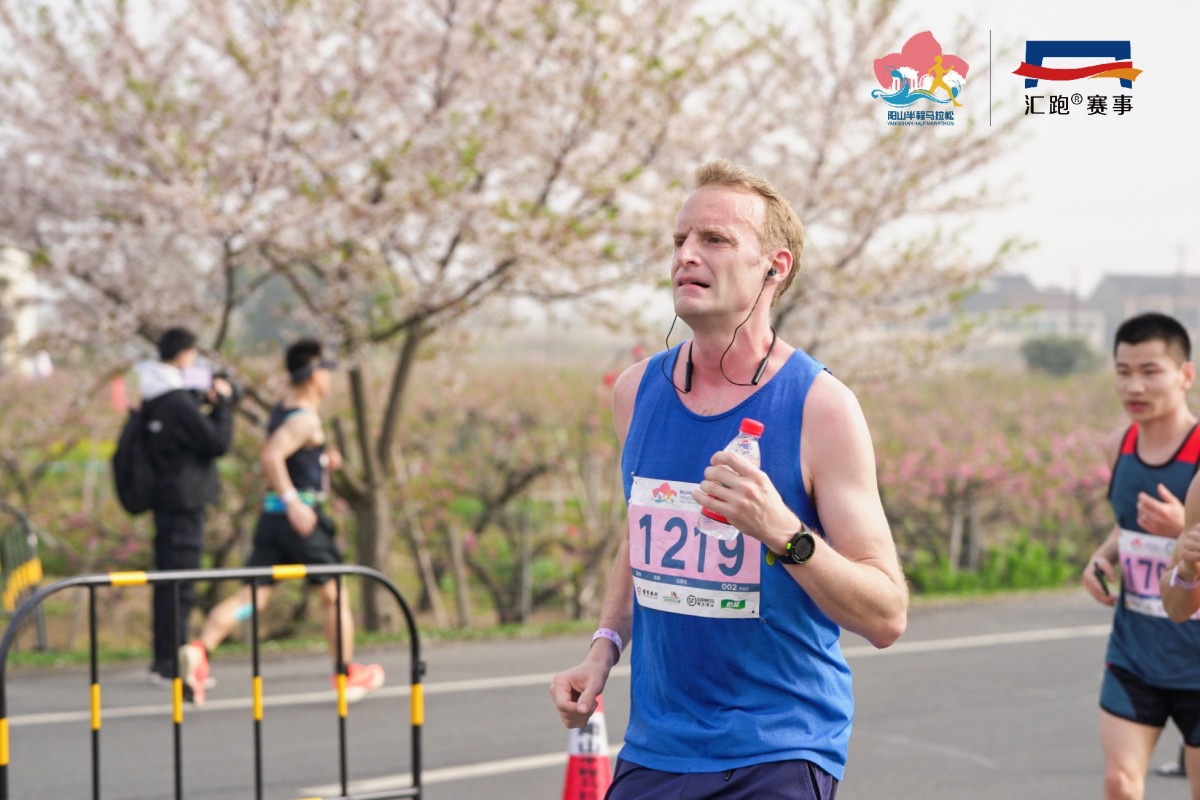 The annual Yangshan Half Marathon, hosted three times from 2017 to 2019 (with a break due to the pandemic in 2020), is a major event combining sports with distinctive local tourism features. This year, it included a 21.0975-kilometer half marathon race as well as a 5-km mini-marathon.

The half marathon race, which stuck to the same course as the last event, has been significantly upgraded this year to display the rural revitalization efforts of west Wuxi as well as showing off Yangshan's renowned tourism attractions and the top venues for appreciating peach blossom, according to organizers.

Pu Xiangfeng, deputy head of Huishan's bureau of culture, sports and tourism, said the event this year was a hit, with the entry quota met just two hours after the sign-up channels were opened. Many "big shots" were also lured by the Yangshan event, like Chen Jingyu, one of China's top lung transplant surgeons, and famous Chinese athlete Luo Xiaojuan.

Here in Yangshan, runners can challenge themselves, breathe the fragrance of the peach blossom, and enjoy the views of modern agriculture, leisure tourism and pastoral country life – all during a competitive race.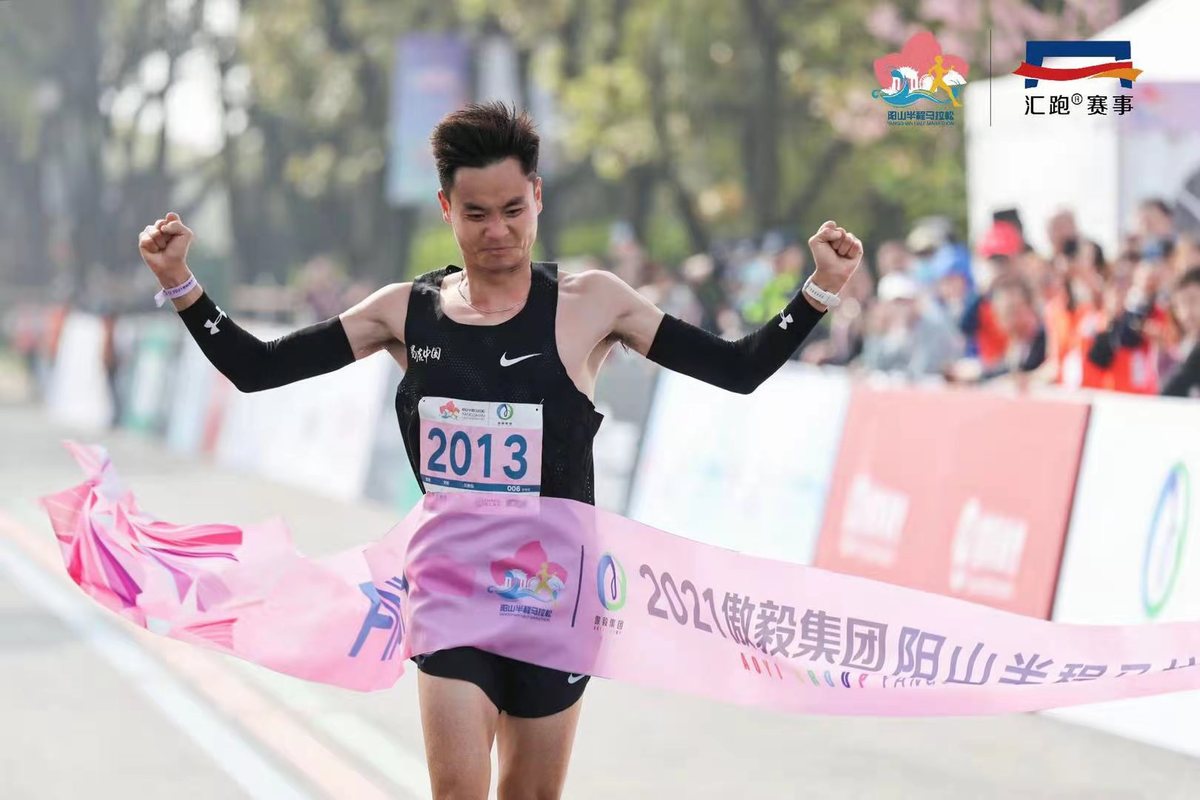 "This is my first time in Yangshan and I really liked the marathon course, which is by the mountain and peach orchids with blooming flowers", said Yu Tong, a sport teacher from Hubei province who claimed the first place in the men's half marathon.
"The spring in Wuxi is beautiful and the pastoral life in Yangshan is inviting", Yu said, adding that he would definitely join the race in Yangshan and Wuxi again if scheduling permits.

Over the past few years, Yangshan has increased its support for the sports industry, and kept polishing its event brands such as the Yangshan Half Marathon and the Dream Garden Equestrian Club in order to increase its influence in the Yangtze River Delta region, according to Yang Yunyan, head of Yangshan town's publicity department.

She added that the year 2021 marks the beginning of the 14th Five-Year Plan period (2021-25) and Yangshan will redouble its effort to expand its characteristic industries, promote its beautiful scenery and strengthen rural reforms, in order to achieve higher-quality rural revitalization.

The town's measures will include striving to build a National Modern Agricultural Industrial Park and a National Tourism Holiday Resort, increasing the exposure of peach flower and peach festivals, building four characteristic pastoral villages and strengthening reforms to integrate agriculture, cultural events and tourism all together to increase villagers' incomes, Yang said.