Young athletes debut Spartan race in Shenzhen
Share - WeChat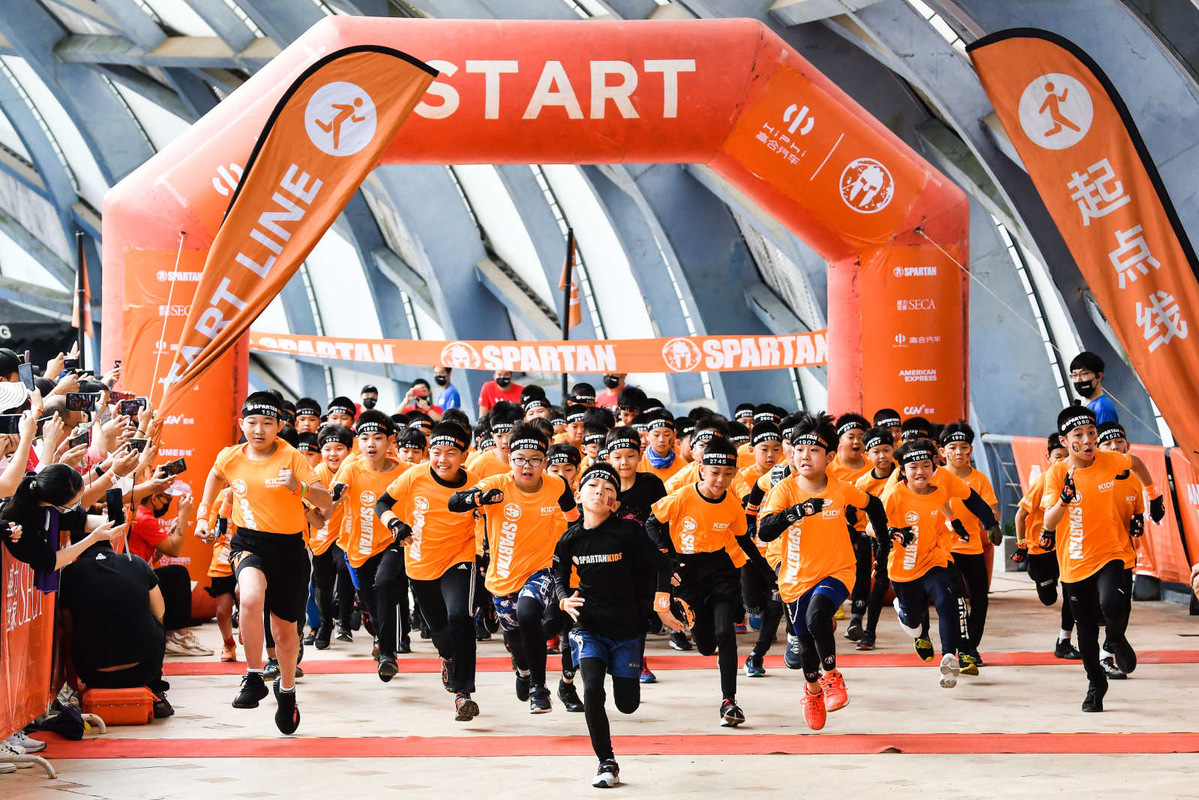 More than 6,000 children took part in this year's first Spartan race in China in Shenzhen on Saturday.
Young racers aged four to 14 participated in three age groups surpassing 14 obstacles (2 km), 19 obstacles (3.3 km) and 25 obstacles (4.3 km). The race route wound through the Huaqiaocheng ecological and tourism resort in the eastern city, which features natural landscapes, animals and recreational facilities.
China is emerging as hotspot for the Spartan race as the first kids race in China in 2017 welcomed over 1,000 young racers, setting a global record for the most participation ever in a kids' Spartan race.
The 2021 China season will land in more than 10 cities including Beijing, Shanghai, Hangzhou and Ningbo attracting 140,000 racers. Young participants ranking in the top 40 of each leg will be qualified to apply for the year-ending final race. Four young Spartans will be selected to represent China in the World Kids Championships.
The race is endorsed by HiPhi X, a supercar-inspired SUV produced by Chinese electric car startup Human Horizons.
Most Popular
Highlights
What's Hot