Driverless delivery takes university by storm
Share - WeChat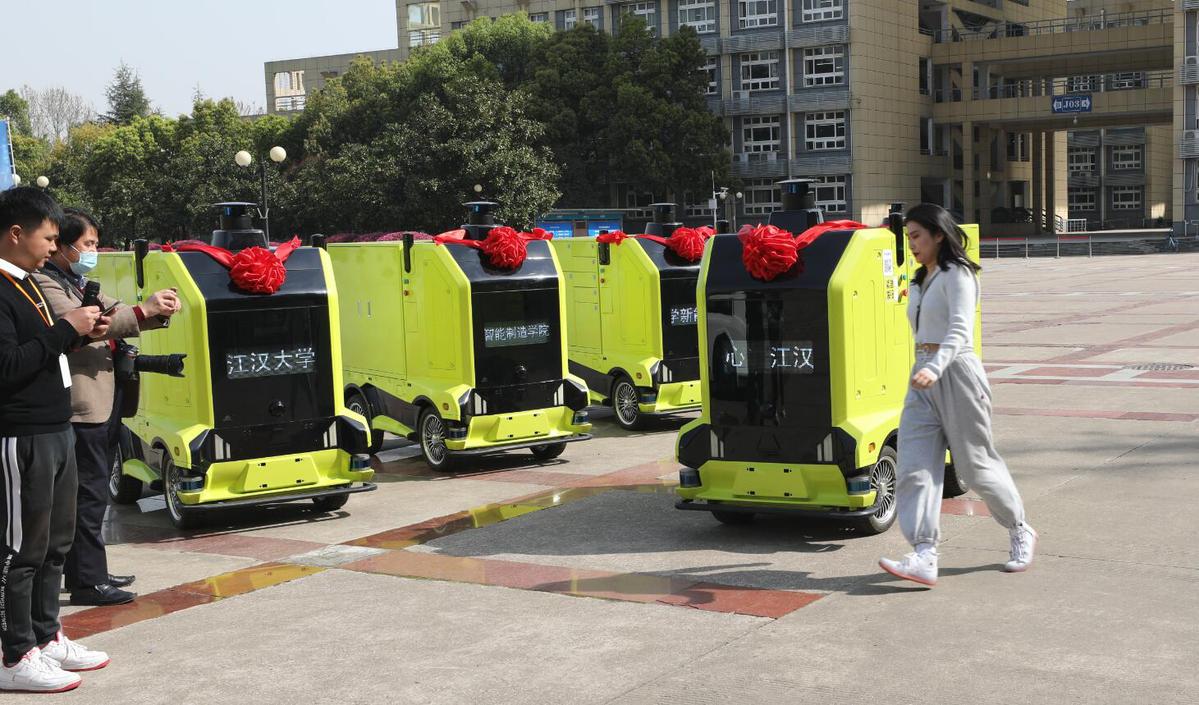 A new research and engineering center dedicated to new energy and intelligent vehicles has opened at Jianghan University in Wuhan, Hubei province, with a total of 13 smart vehicles — including one driverless vending vehicle known as the Sharing Box — and 12 driverless trucks. The driverless vehicles can see the traffic lights, signs, pedestrians and other vehicles, and automatically flash the blinkers before a left or right turn.
Hu Bolun, a designer of electronic controls at Dongfeng Automobile, said the company's Sharing Box driverless vending vehicle has lockers on both sides that can process two users' delivery requests simultaneously. The vehicle arrives at an assigned address given by users via a mobile app and then sends a text with a PIN number to the user for opening the locker containing the right package. The whole process takes less than a minute.
The number of packages delivered to college students and faculty members is double that of people from other walks of life. The driverless delivery vehicles in Wuhan, with its 84 institutions of higher education, are expected to offer a huge leap in delivery efficiency.
Tang Ziye contributed to the story.