Experts: Sluggish Baidu debut in HK won't slow secondary floats
Share - WeChat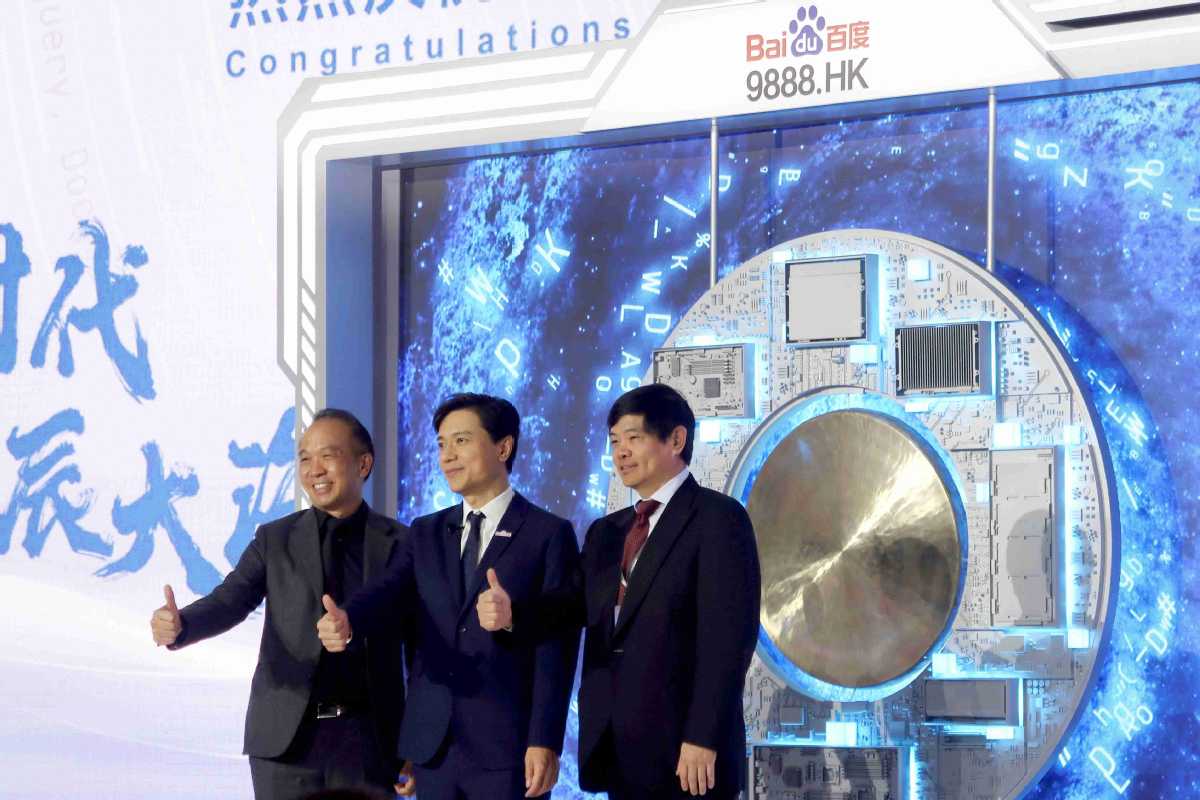 Shares of internet giant Baidu Inc remained flat on Tuesday, the first day of trading, after a completing a $3.05 billion secondary offering on the Hong Kong stock exchange.
The company's shares, which were priced at HK$252 ($32.5) per share, rose by 0.79 percent to HK$254, before closing the day at the offered price, giving it a market capitalization of more than HK$700 billion.
Though the search giant has seen a relatively slow start to its highly anticipated listing, experts expect the offering to pave the way for more secondary offerings. The listings are expected to give the Chinese companies a closer presence in their home markets, amid mounting uncertainties in the United States market.
"As a company that always believes in technology, we are willing to invest in technology (research and development) for the long run," Baidu's Chief Executive Officer Robin Li said during the opening bell ceremony in Beijing on Tuesday.
"Only by maintaining continuous investment in technological innovation can we seize the huge market opportunities in smart transportation, autonomous driving and other artificial intelligence-related fields," said Li.
Positioning itself as a leading AI company with a strong internet foundation, the company said it will use the float proceeds for continued investment in technology, enhancing commercialization of its innovation centered around AI, growing the Baidu Mobile Ecosystem, and general corporate purposes.
Baidu said it has been investing in AI since 2010 to improve search and advertisement monetization and has used its core AI technology engine Baidu Brain to develop new AI businesses.
Chinese mainland video site Bilibili Inc is set to raise HK$20.2 billion at HK$808 per share in its upcoming Hong Kong secondary listing. The Nasdaq-listed company has already won regulatory approval for a secondary listing of shares in Hong Kong, according to a document filed with the city bourse last week.
Zhang Hailiang, a certified international investment analyst, said Hong Kong is becoming an attractive secondary listing destination for companies, especially for those who want better access to more resources and funds closer at home. In addition, the HK bourse has also eased rules for companies considering a secondary listing, he said.
An influx of secondary listings by Chinese mainland-based technology companies will inject new impetus and provide more liquidity for the capital market in Hong Kong, said Wang Chikun, an independent economist.