PBOC: Climate change factors to play role in policy
Share - WeChat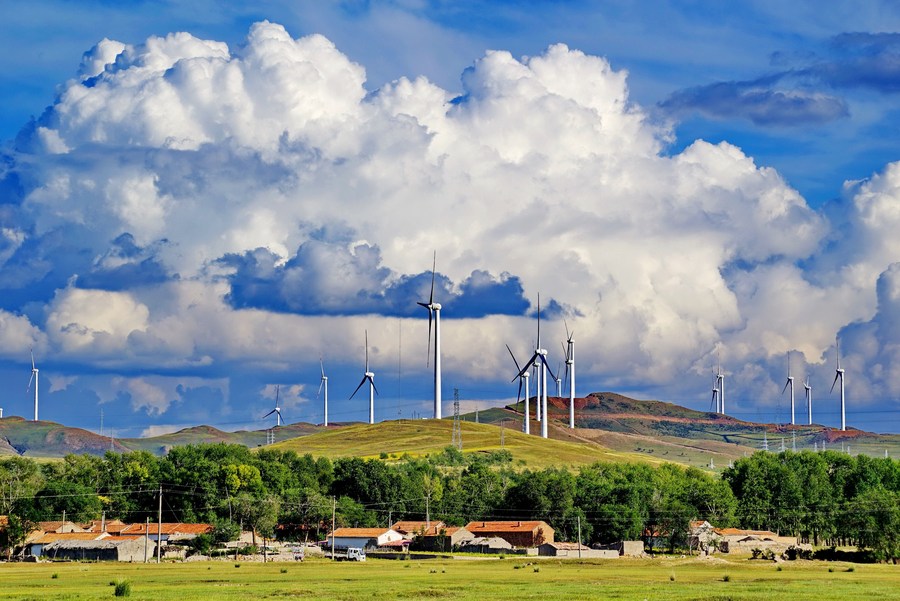 China plans to incorporate factors related to climate change issues into its monetary policy framework, while encouraging financial institutions to support carbon emission reduction, said the central bank governor.
The People's Bank of China, the central bank, is looking at the possibility of including climate change factors in the stress test of financial institutions, said PBOC Governor Yi Gang at a roundtable discussion of China Development Forum 2021 in Beijing on Saturday.
"We are also exploring the role of monetary policy in encouraging financial institutions to support carbon emission reduction," Yi said, adding that the central bank will further increase the share of green bonds, limit investment in carbon-intensive assets, and incorporate climate risk factors into the risk management framework of the country's foreign exchange reserves, the world's largest.
Yi said hundreds of trillions yuan of investment is needed to achieve China's goal of peaking carbon emission by 2030 and achieving carbon neutrality by 2060, or the "30/60 goal".
"Public finance, however, can cover only a tiny fraction. It is therefore imperative to put in place sound public policy incentives to encourage market forces to fill in the gap," he said, emphasizing that China should mobilize massive green investment in line with market principles.
Yi also highlighted need to strengthen information disclosure relative to climate change issues. In China, the use of funds raised from green financial bonds in the interbank market is now required to be disclosed on a quarterly basis. Financial institutions are also required to report the use and allocation of green loans.
"Going forward, the PBOC plans to develop a mandatory disclosure system that would require all financial institutions and firms to follow uniform disclosure standards," he said.
China is about to finish revising a catalogue of green bond endorsed projects, and the new version will remove the fossil fuel projects. The PBOC is now working with its European counterparts to harmonize taxonomies and plan to announce a common taxonomy this year, an issue will also be discussed at the G20 meetings, said Yi.
The PBOC initiated and co-chaired the Sustainable Finance Study Group during China's G20 Presidency in 2016, and this year, under the Italian G20 Presidency, the Study Group is co-chaired by the PBOC and the US Treasury.
Governor Yi called all G20 members to coordinate when discussing the roadmap for promoting sustainable finance, information disclosure, and the taxonomy of green finance.