China's Yang breaks women's 20km race walk world record
Share - WeChat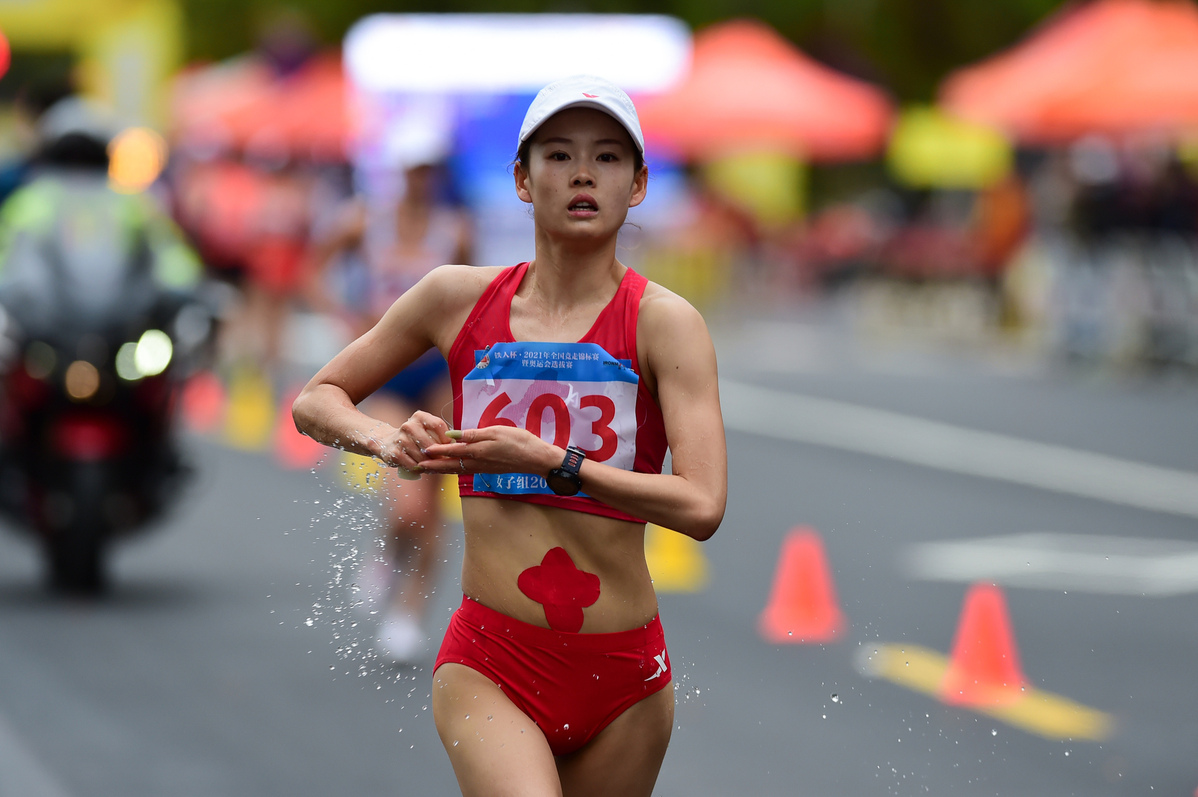 HUANGSHAN -- Former world champion Yang Jiayu of China became the first woman to dip under the one-hour-and-24-minute barrier in 20-kilometer race walk as she broke the world record here on Saturday at the 2021 Chinese national championships.
The top two finishers of the race, Yang and Liu Hong, both beat the world record of one hour, 24 minutes, 38 seconds set by Liu back in 2015.
The 25-year-old Yang, winner of the event at the 2017 World Championships, took the lead after the first kilometer and paced the race all the way to finish first in 1:23:49.
Reigning world and Olympic champion Liu finished second in 1:24:27, followed by world silver medalist Qieyang Shijie, who also improved her personal best to 1:24:45.
Since the race also serves as the qualification event for the Tokyo Olympic Games, the top three finishers have earned the slots to represent China in Tokyo this summer.