A budding attraction
Share - WeChat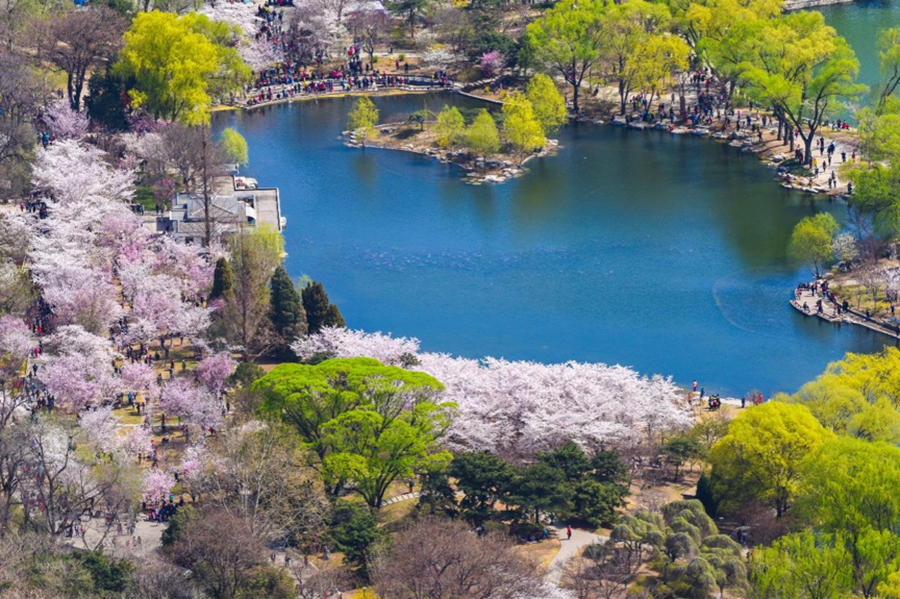 Peach blossoms
The Beijing Botanical Garden is one of the best places to appreciate the beauty of peach blossoms. It offers more than 70 varieties, all of which create a polychromatic picture.
To the west of the Cao Xueqin Memorial Hall, the blossoms and the river look like something out of a fairy tale, especially when the breeze comes in and casts petals on the water's surface.
Northeast Beijing's Pinggu district is known for its peach orchards that cover 147 square kilometers. In April and May, it's like walking into a sea of peach blossoms. Visitors to the area can hike up the mountain full of peach blossoms or drive through a special viewing corridor to enjoy the pleasure of whooshing through a sea of blossoms.
Although peach blossoms are not as abundant in Beihai Park, they provide a striking image set against the backdrop of the 300-year-old white tower on Qionghua Island in the middle of the park. The scene not only highlights the vitality of spring but also the historical charm of Beijing.