A budding attraction
Share - WeChat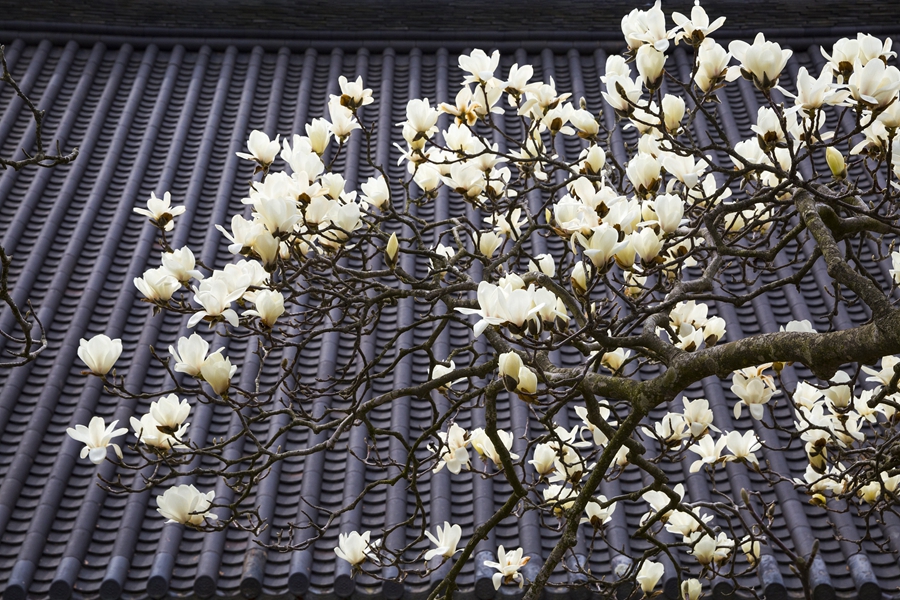 Yulan magnolias
Its flowering phase is very short, as if showing an indomitable courage and pride. Many love the plant for the flowers that blossom before leafing. The best time to see it is usually from the last week of March to mid-April.
Yulan magnolias usually appear first along Chang'an Avenue, and locals consider it a sign of the real advent of spring. The blossoms look best on the western side of the avenue. They also bring out the solemn beauty of the red wall, presenting an artistic reflection of the ancient capital. Visitors should also look out for the spread of purple magnolias in the northwestern corner of the thoroughfare, near the National Center for the Performing Arts.
The Summer Palace has a 250-year history of planting Yulan magnolias, but all but two plants were destroyed during the invasion by Anglo-French allied forces in 1860, meaning that the remaining pair have witnessed the vicissitudes of Beijing's turbulent history. Every time they blossom, the Longevity Hall is filled with fragrance.
The Beijing International Sculpture Park is home to more than 180 excellent sculptures, reliefs and murals from more than 40 countries and regions. There are, however, more magnolias than sculptures. The park's 5-hectare magnolia garden boasts more than 5,000 varieties of the flower and is one of the largest gardens of its kind in the capital.