Sales surge in Feb as auto sector gets lift
Share - WeChat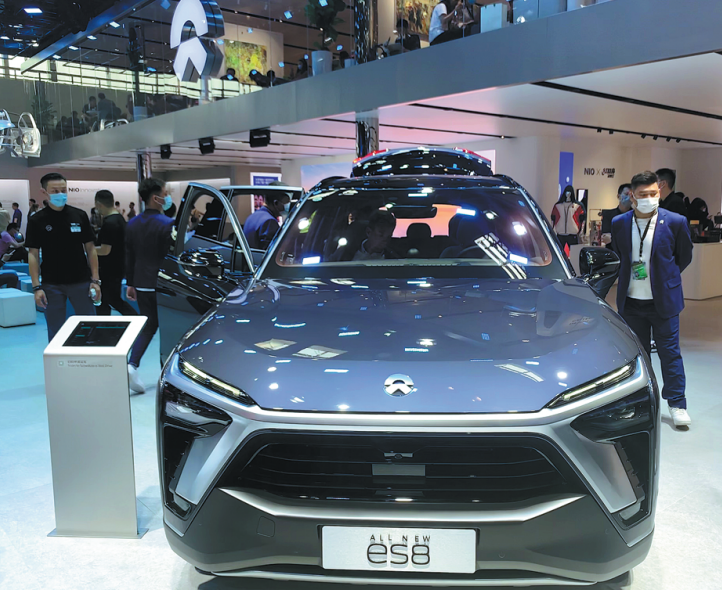 Carmakers across the board delivering more vehicles than in 2020 as market recovers
Auto sales in China continued their surge relative to 2020 in recent months with a 364.8 percent increase in February from a year earlier when the country was at the height of its COVID-19 outbreak and with most auto plants and dealers shuttered.
A total of 1.46 million vehicles were sold in February, making the January-February total 3.96 million, according to the latest statistics from the China Association of Automobile Manufacturers.
Passenger vehicles sales, which accounted for the majority of overall sales, reached 1.16 million, more than four times that sold during the same period last year.
Automakers, including Great Wall Motors and Geely, reported triple-digit percentage sales growth.
Great Wall Motors reported sales of 89,050 vehicles in February, up 788.5 percent year-on-year.
Geely's sales reached 77,221 last month, increasing 265 percent. Its Lynk & Co brand sold 11,825 vehicles, up 472.4 percent.
Sales of new energy vehicles increased 584.7 percent in February year-on-year to 110,000, including 89,000 pure electric passenger vehicles and 17,000 plug-in hybrid passenger cars.
New energy vehicle makers, such as homegrown Nio and Li Auto, and the United States' electric carmaker Tesla, posted positive results.
Nio delivered 5,578 vehicles in February, up 689 percent year-on-year. Li Auto's sales soared 755 percent to 2,300 vehicles.
Tesla sold 18,318 vehicles in China, up 470 percent compared with last February.
The massive growth figures have been attributed to the country's quick containment, control and recovery from the COVID-19 outbreak domestically.
Since last year, the Chinese government has released related policies and incentives to boost car sales and recover from the pandemic.
In recent months, Chinese regulators have announced new measures, such as further relaxing vehicle-purchase restrictions and building more charging facilities for electric cars.
Chen Shihua, a deputy secretary-general of the CAAM said that with China's 2021 economic growth target of above 6 percent, the auto industry will be supported by the new measures.
Chen said that chip shortages will affect 5-10 percent of production in the first quarter and it will ease in the second quarter with governments organizing for industry players to solve the problem.
The problem is not limited to China. Volkswagen warned late last year that it must adapt production at North American and European locations, and General Motors has shut some assembly lines.
There are still some uncertainties for the market, including the pandemic still spreading around the world, the complex world economic situation and restricted consumption, as well as insufficient investment growth in the country, which may affect the recovery of the automobile market, the CAAM said.
With China's carmakers seeking to get a foothold worldwide, exports have shown positive growth. A total of 105,000 cars were exported in February, an increase of 134.4 percent year-on-year.
China's largest carmaker in terms of sales, SAIC said last month it plans to sell 1.5 million vehicles overseas by 2025.
Domestic new energy vehicle manufacturers, including Xpeng, WM and BYD, are already selling vehicles in Europe.
The CAAM predicts that China's auto industry is likely to see a slight growth for the first time in four years in 2021.
The outlook anticipates 26.3 million vehicles will be sold in China this year.