Official calls for global 5G teamwork at telecom expo
Share - WeChat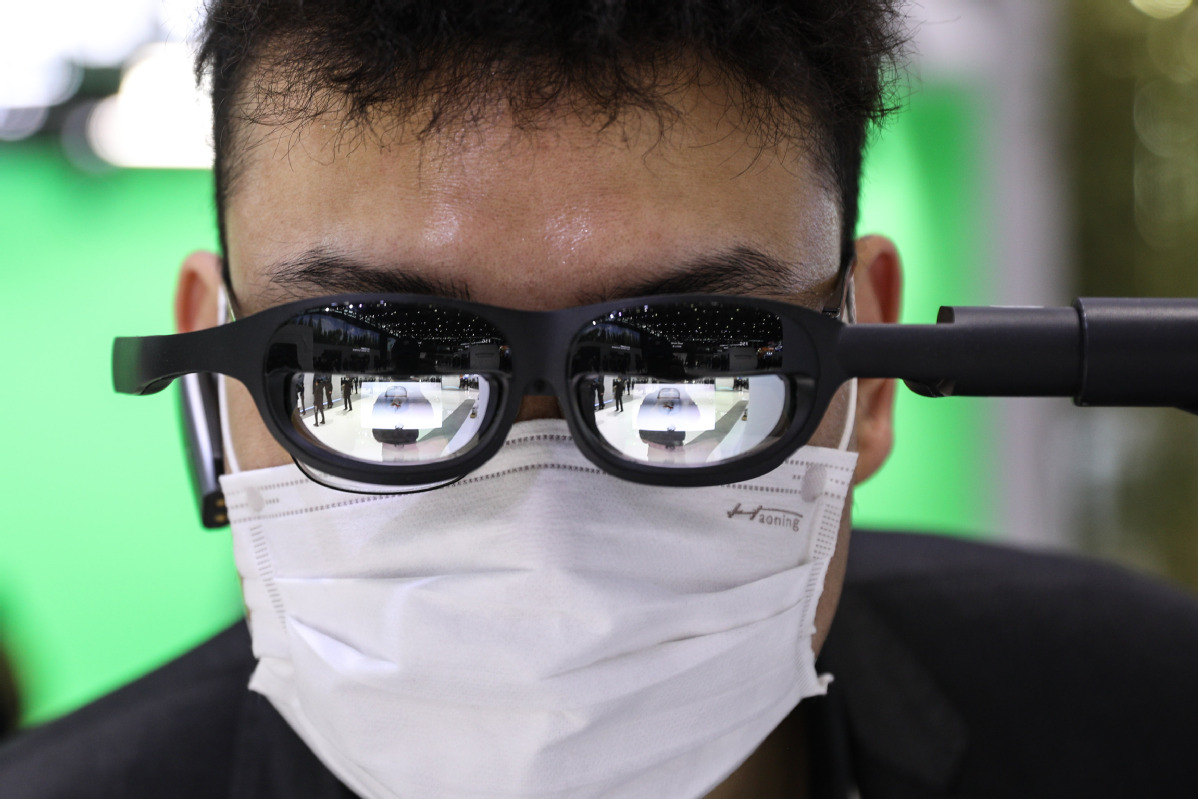 A senior official from China's top industry regulator called on Tuesday for deeper international cooperation on 5G cybersecurity. The comment comes as the nation has invested more than 260 billion yuan ($40.2 billion) to build the world's largest 5G network.
Liu Liehong, vice-minister of industry and information technology, spoke at the opening ceremony of the Mobile World Congress Shanghai 2021. The event, the first major offline exhibition for the international mobile communications industry since the start of the COVID-19 pandemic, runs through Thursday.
Experts said China's effective virus control measures made it possible to hold such a large in-person event, which will help revitalize the global telecom sector and offer a glimpse into how 5G can fuel global economic recovery.
Liu said over 718,000 5G base stations have been built in China, accounting for roughly 70 percent of the world's total.
"To better tap into the superfast wireless technology, more efforts are needed to build a fair and healthy (telecom) business environment and to beef up international cooperation on 5G security," Liu said.
China now has more than 200 million 5G mobile subscribers. Last year, 167 million 5G smartphones were shipped out of factories to retailers across the nation, accounting for more than half of all smartphone shipments in China that year, according to global market intelligence firm International Data Corp.
"5G is shaping the future, and China will continue to be at the forefront of this change," said Sihan Bo Chen, China head of the telecom industry association Global System for Mobile Communications Association.
"Every sector is undergoing deep transformation, and connected progress will stimulate global recovery and help the world overcome the effects of the pandemic," she said.
Sixty-one countries around the world had 144 commercial 5G networks as of January, and more than 400 operators in 131 countries are investing in 5G networks through tests, pilots and planned or actual deployments, reflecting the mounting enthusiasm for the wireless technology, according to the GSMA.
Yang Jie, chairman of China Mobile, the nation's largest telecom operator, said from 2020 to 2035, 5G is likely to help generate a total global economic output of $13 trillion.
Information technology such as 5G is a catalyst for the integration of real and virtual economies, and it can help match capital with the needs of production and promote industrial upgrades, Yang said.
Frank Meng, chairman of the US tech giant Qualcomm Inc's China branch, said this year will see wider popularity for 5G. More smartphones will support 5G connectivity, and the superfast wireless technology will spawn more innovation in devices and empower a greater variety of sectors.
Hu Houkun, deputy chairman of Huawei Technologies Co, said it is crucial to scale up the use of 5G in businesses, and the company is working hard with partners to develop answers to specific industry needs.
Industrial production is becoming more efficient and safer thanks to 5G networks. Companies, for instance, are using machine vision technologies to automatically inspect industrial products, Hu said. Also, employees are harnessing 5G to allow remote control of cranes in steel plants.
Liu Jiwen, who is in charge of a steel plant in Xiangtan, Hunan province, said 5G has helped protect its technical employees from an environment of high temperatures, noise and dust. "They are now remotely controlling the cranes, with one employee being able to remotely operate multiple bridge cranes simultaneously, thus significantly boosting efficiency," Liu said.