Clover Biopharma completes round of Series C financing
Share - WeChat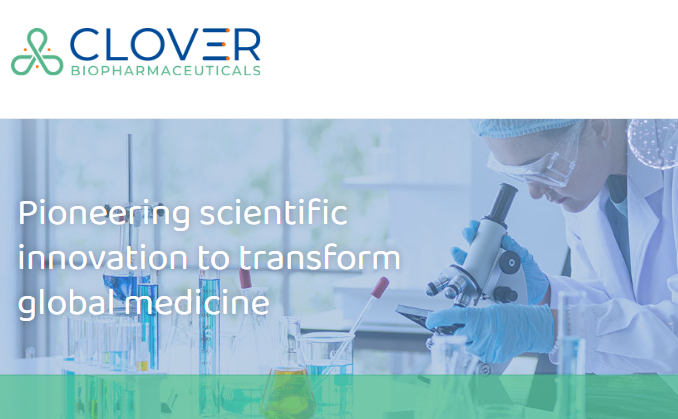 Clover Biopharmaceuticals, a Chinese clinical-stage biotechnology company developing transformative biologics for the world's most debilitating diseases, announced the completion of an oversubscribed $230 million round of Series C financing on Tuesday.
This financing brings Clover's total capital raised in the last 12 months to over $400 million. The Series C round was co-led by GL Ventures and Temasek, with participation from Oceanpine Capital, OrbiMed and existing investor Delos Capital.
The proceeds will support the continued development and expansion of Clover's pipeline of protein-based vaccines and biologic cancer therapies utilizing its innovative and proprietary Trimer-Tag technology platform. Clover expects to initiate a global Phase 2/3 efficacy trial for SCB-2019 (S-Trimer), its COVID-19 vaccine candidate, in the first half of 2021 and has initiated production planning for potentially hundreds of millions of vaccine doses in 2021.
Clover has also initiated development of additional vaccine programs including multivalent SARS-CoV-2 (covering multiple variants), rabies and influenza. SCB-313, a novel TRAIL-Trimer fusion protein targeting intracavitary malignancies (including malignant ascites), is in multiple ongoing Phase I clinical trials in Australia and China, with encouraging efficacy signals and a favorable safety profile. Clover also expects to advance multiple new pipeline products to the clinic in 2021 and further expand its in-house R&D and cGMP commercial biomanufacturing capabilities.
Joshua Liang, chief executive officer and board director, said the company looks forward to using the proceeds from this financing round to accelerate development of its pipeline, expand in-house R&D and biomanufacturing capabilities and move closer to the mission of improving quality of life and well-being for patients around the world.
Michael Yi, co-CIO and partner of Hillhouse Capital, said Clover has had a tremendous year of growth with the rapid advancement of the COVID-19 S-Trimer vaccine candidate through clinical development, and its robust and differentiated pipeline of vaccines and biologic therapeutics hold great promise to make a difference in other areas.