Extended reach of short trips
Share - WeChat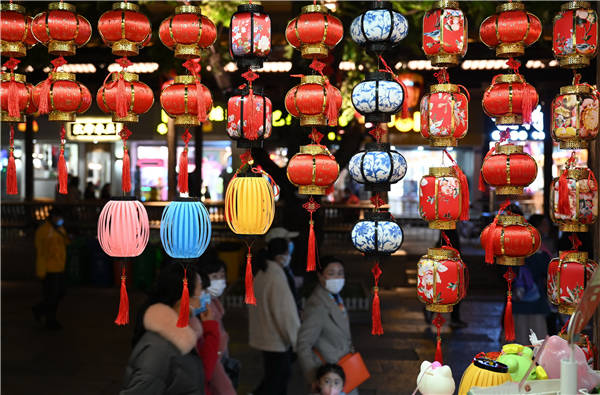 Four- and five-star hotels accounted for 60 percent of bookings on Trip.com Group during the holiday, and prices rose by 2,900 yuan, compared with 714 yuan in January.
Beijing's rural homestays enjoyed an average 85 percent booking rate throughout Spring Festival, the Beijing Municipal Bureau of Culture and Tourism reports.
Hotels and homestays that offer catering and entertainment were fully booked in Beijing's Huairou, Fangshan and Miyun districts, says Liu Han, vice-president of Beijing-based online travel agency Qunar.
Governments and tourism players also developed online programs and favorable policies.
A series of online culture-and-tourism events were staged for Beijing residents during the Spring Festival holiday, including more than 350 folk-custom lectures, exhibitions and reading events, as well as dance, opera and folk-art performances.
Virtual temple fairs were broadcast on various video-sharing platforms, including Douyin.
Folk experts were invited to explain the cultural backgrounds of specific crafts. A palace-lantern show, storytelling in Beijing dialect with percussion accompaniment and lantern riddles boosted online engagement.
These online events received 41.7 million views during the holiday, Beijing's tourism bureau reports.
The shift from long-distance migrations to short-range travel was conspicuous during this year's Spring Festival, says Wang Xingbin, a senior researcher with the China Academy of Culture and Tourism of Beijing International Studies University.
But travelers displayed increasingly specific demands during the period, Wang says.
People born in the '90s have shown a preference for local hotels where they can participate in role-playing games like langrensha ("werewolf"), he says.
Wang suggests that tourism businesses should integrate external elements and develop new packages to add value and appeal to their products.
Top spots
・ Sui and Tang Dynasties City Ruins Botanical Garden, Luoyang, Henan province
・ Hunan Forest Botanical Garden, Changsha, Hunan province
・ Shanghai Haichang Ocean Park
・ Henan Museum, Zhengzhou, Henan province
・ Shanghai Disneyland
・ Xi'an City Wall, Shaanxi province
・ Lingshan Grand Buddha, Wuxi, Jiangsu province
・ Century Park, Shanghai
・ Longqingxia Ice Lantern Festival, Beijing
・ Changsha Ecological Zoo, Changsha, Hunan province
SOURCE: TRIP.COM GROUP