Extended reach of short trips
Share - WeChat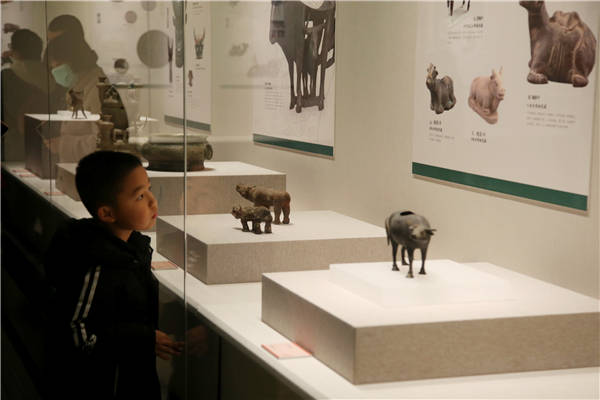 Henan province's Sui and Tang Dynasties City Ruins Botanical Garden, Hunan Forest Botanical Garden and Shanghai Haichang Ocean Park were the most popular attractions for locals, the travel agency says.
Searches for local travel experiences via online travel agency Lvmama surged by 137 percent month-on-month. Lunar New Year's Eve dinners, hot springs, skiing and art performances were the hottest searches.
Beijing's 147 monitored key scenic spots received over 7.8 million visits, 3.7 times more than during the 2020 Spring Festival holiday and 83.8 percent of that in 2019, the Municipal Bureau of Culture and Tourism reports.
These attractions generated 612 million yuan ($94.75 million) in income, which is nine times more than in 2020 and 1.9 times more than in 2019.
Beijing's downtown shopping streets Wangfujing and Qianmen were popular among residents, attracting 895,000 and 624,000 visits, respectively.
The capital's rural areas received 273,000 visits during the holiday and raked in 58.2 million yuan.
In addition to traditional sightseeing and historical spots, zoos, botanical gardens and theme parks were packed with local holidaymakers, according to Trip.com Group.
Haichang Ocean Park saw local visits rise by nearly 30 percent year-on-year at each of its nine locations across the country, including Shanghai, Sichuan province's capital, Chengdu, Chongqing and Tianjin, the company reports.
"The situation exceeded (our) expectations," says Guo Xinxin, a senior marketing officer with Shanghai Haichang Ocean Park.
About 80 percent of visits to the Shanghai park were made by locals, an increase of 24 percentage points compared with the same period in 2019.
As of Feb 16, the total festival-period visits to the Shanghai park reached 86 percent of the volume during the 2019 festival, while night visits nearly doubled, Guo says.
Hotels and homestays in major cities also benefited from the increase of short-distance travel.
The number of bookings from Jiangsu residents grew significantly during the holiday, says Guo Kun, general manager of Slender West Lake Hot Spring Resort in Yangzhou.
The resort was fully booked for three days starting from the second day of the holiday.
"It was unexpected," Guo Kun says.
About 60 percent of guests made reservations just one day ahead, which suggests they're locals, he explains.
Star-rated hotels saw bookings increase by 160 percent year-on-year, Alibaba Group's online travel arm, Fliggy, reports. And per-customer transactions increased by 30 percent.
Short-distance travelers particularly enjoyed themed hotels that offered film viewings, e-games, pet care and parties, Fliggy reports.